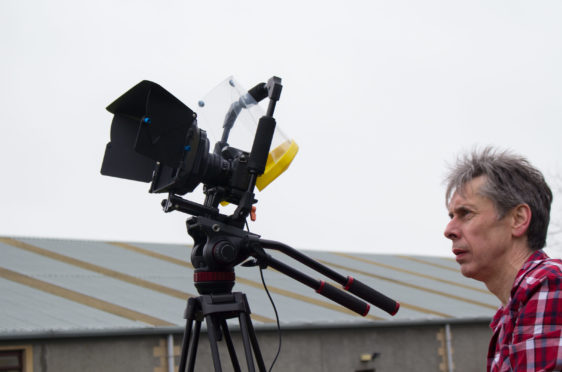 A self-taught Perthshire film maker has won two internationally respected global movie awards.
The awards from The Accolade Global Film Competition were given for Haston McLaren's "outstanding" feature film A Life in August.
The film, which Haston wrote, directed, filmed, edited, scored and acted in – won an Award of Recognition, whilst leading actress Lisa Miller also won an Award of Merit for her "deeply moving" performance.
Haston later picked up another four awards from the International Independent Film Awards (IIFA) in Encino, L.A.
Those gold awards were for narrative feature; actress in a leading role; cinematography and original score.
Judges were impressed with A Life in August's "beautiful cinematography, exceptional realism and an original film score" which was officially selected for the International Sound and Film Music Festival (ISFMF).
It was shot entirely in Scotland over a period of six years.
Haston, a self-taught musician and composer who lives in Carnbo, Perthshire, said: "Authenticity being paramount, no compromises were made with the use of Scottish dialects.
It is particularly thrilling that this work in the Scottish vernacular should achieve such recognition and be so appreciated in the home of Hollywood".
Glasgow-born Haston, who is an avionics design engineer by day at Cumbernauld airport, took five years to make his directorial debut which was self-financed to the tune of £20,000 and stars a host of "real life" actors.
Filmed on location entirely in Scotland, and "avoiding heavy complicated story lines", the 84-minute movie centres upon Lisa (Lisa Miller) who, with her dancing career on hold and her baby due in three months, is focused on saving her marriage, while husband Harry (played by Haston) seems more committed to his role as aviator than that of father.
Haston, who is married to June in real life, insists the film is not autobiographical.
But rather than coming up with a storyline and then writing music to fit it, his approach to film making has been the complete opposite – he came up with the music first and built the film around it.
Haston says that the "hands down" biggest challenge to making his film was the Scottish weather.
But what made up for this was the kindness and generosity of others who provided amazing locations, equipment and their services without charge, and without whom the film would not have come to fruition.
Also working free of charge were the actors who brought "believability" to their roles.
The Accolade recognises film, television, videography and new media professionals who demonstrate exceptional achievement in craft and creativity, and those who produce standout entertainment or contribute to profound social change.
Established in 2003, it is an avant-garde worldwide competition that strives to give talented directors, producers, actors, creative teams and new media creators the positive exposure they deserve.
Past winners have gone on to win Oscars, Emmys, Tellys and other awards.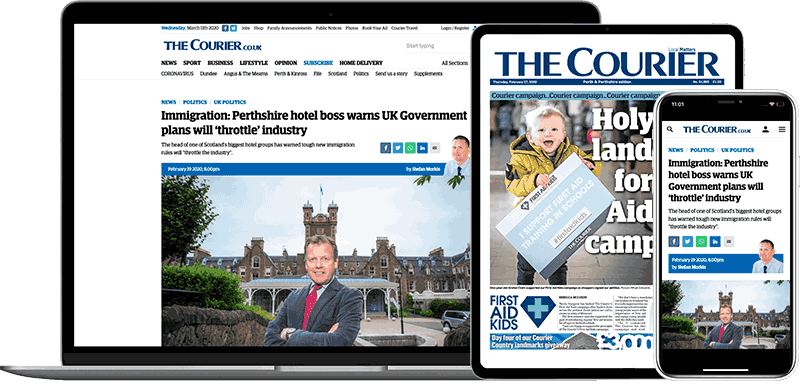 Help support quality local journalism … become a digital subscriber to The Courier
For as little as £5.99 a month you can access all of our content, including Premium articles.
Subscribe