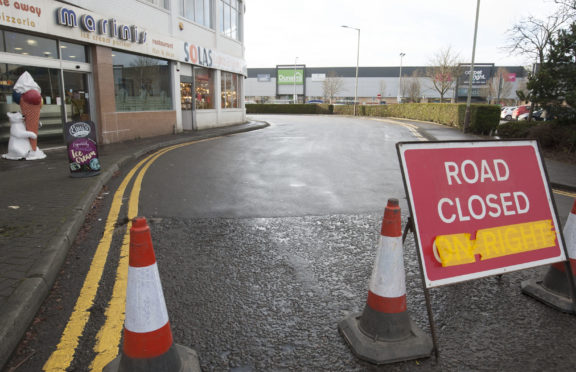 Engineers worked through the night to try to fix a "major" gas leak in Perth, which led to a road being closed to traffic.
The leak was discovered in St Catherine's Road at around 8pm on Wednesday and resulted in staff from gas distribution company SGN descending on the area in a bid to solve the problem.
SGN had three vans at the site on Thursday along with a digger. Workmen were at the location most of the day.
St Catherine's Road was closed to traffic at the roundabout beside Marini's take away and restaurant and Solas Light and Living.
No smell of gas was evident on Thursday and SGN confirmed no residents living in St Catherine's Road had to be evacuated as a result of the gas leak.
Access to St Catherine's Retail Park was still available to motorists driving up from Dunkeld Road.
An employee at Carpetright in St Catherine's Retail Park said the road closure had no impact on their business on Thursday.
"We've been almost as busy in here today as we were on Boxing Day," he commented.
Waseem Hanif, a spokesperson for SGN, said workmen had been at the St Catherine's Road site since Wednesday evening and confirmed no customers had been affected by loss of gas.
"We were called to an emergency gas leak at around 8pm on Wednesday and worked throughout the night to carry out repairs," he said.
"No one was evacuated from properties in St Catherine's Road."
He continued: "We're carrying on emergency repairs to our gas main in St Catherine's Road. To ensure the safety of our engineers, we've temporarily closed the road where it becomes one-way, near Solas Lights and Living.
"Local diversions are in place for residents and motorists.
"Access to St Catherine's Retail Park is unaffected and available via Dunkeld Road via the first part of St Catherine's Road as normal."
A spokesperson for Perth and Kinross Council said: "SGN advised they have had to close St Catherine's Road in Perth following a major gas leak in the area.
"It's understood the road will be closed most of today."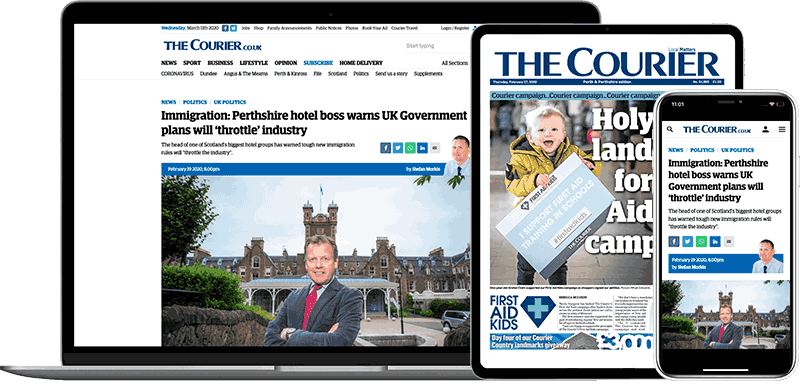 Help support quality local journalism … become a digital subscriber to The Courier
For as little as £5.99 a month you can access all of our content, including Premium articles.
Subscribe