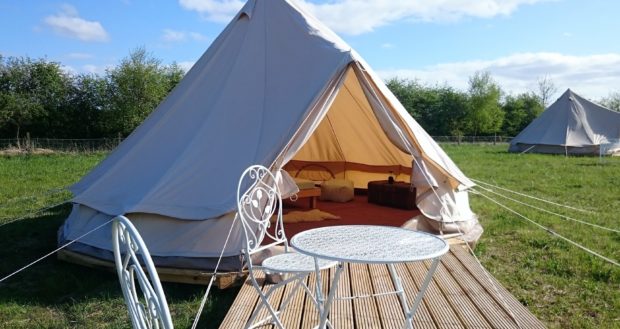 An eco-friendly glamping site in Perthshire has revealed a host of unusual items left by guests over the past year, including 10kg of uncooked chicken.
Ecocamp Glenshee has produced a list of objects left by people including a George Foreman grill, a dilapidated bike, clothes, mobile phones and chargers, ski hats and head torches, and lots of food.
The glamping site, which has just launched a llama team-building experience for businesses, also had an expensive emerald engagement ring left in its toilet block. It was later reclaimed by an extremely relieved and delighted guest.
In keeping with the ethos of Ecocamp Glenshee, everything which is left behind by guests and still unclaimed after a month, gets recycled. Clothes get washed and are either used by the glamping site volunteers or are taken to a charity shop.
Head torches are loaned to other guests.  Food is recycled through a variety of methods.
Dry goods go on the 'help yourself' shelf in the glamping site's bothy and meat is given to the owner's dogs.
Leftover bread, pasta and rice is "converted" into eggs via the onsite hens.
Simon Calvin, owner and founder of Ecocamp Glenshee, said: "We try to throw away as little as possible but when it comes to 10kg of uncooked chicken, I'm afraid there's only one place for that to go.
"High value items are also left, and we had a very delighted guest recently who was reunited with her emerald and diamond engagement ring."
He continued: "It is very common for guests to leave things behind and we hold on to items for at least a month to give guests a chance to come back and reclaim.
"After this period and in keeping with our general ethos at Ecocamp, we try and recycle as much as we can – whether this be giving items of clothing to our volunteers or using the left-over food to feed our hens.
"Guests can rest assured we will do our very best to reunite any lost items with them, should they be left."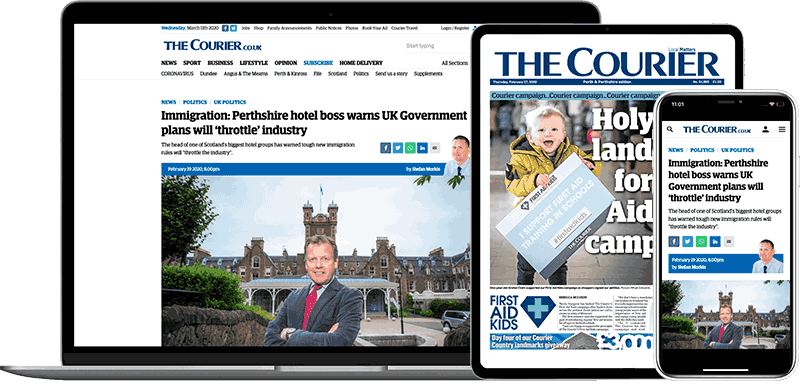 Help support quality local journalism … become a digital subscriber to The Courier
For as little as £5.99 a month you can access all of our content, including Premium articles.
Subscribe