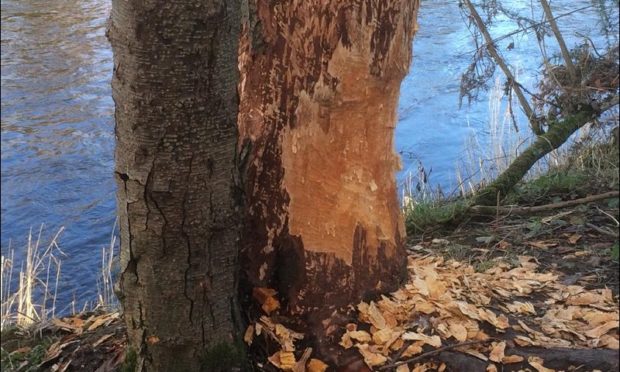 Signs of beaver populations have been seen close to Perth city centre for what appears to be the first time.
John Didcock, 75, Bridgend, Perth, was walking off the Christmas festivities on the railway bridge when he saw tell-tale signs of the large mammals on Moncreiffe Island.
The retiree returned the next day with a camera to take shots of a large tree, which appears to have been gnawed by the animals.
"I had never heard of them within the city limits before and that's what has surprised me and prompted me to get in touch," he said.
"It's the first time I have noticed them on the island. I was just out walking with the family when I saw the tree. I was surprised by how quickly they have come down river and spread.
"Obviously, they are not put off by the railway line or the noise it makes. It was surprising they had gone into the town."
Mr Didcock said he was aware of the damage the animals had caused in other parts of Perthshire.
"Their presence doesn't concern me," he continued.
"I am quite happy to see them there. But they were over in the narrow channel.
"If they start felling trees in that part of the river then that could cause an issue. I think it's important that people are aware."
Moncreiffe Island divides the River Tay into two channels as it flows through the city. The railway line to Dundee runs above the island.
Beaver populations in Tayside have become increasingly controversial since the animals were illegally reintroduced to the wild 12 years ago.
A recent Scottish Natural Heritage report revealed more than 400 animals were now thought to live in the area.
The animals' lodges and dams can flood farmland, costing farmers and land managers thousands of pounds every year as they are forced to walk river banks and deal with damage to woodland.
The A94 near Coupar Angus was blocked in November last year after a tree that appeared to have been gnawed by beavers fell and blocked the road.
But environmentalists are arguing that more should be done to protect the animals with the Scottish Government poised to bring forward legislation to give the animals protected species status.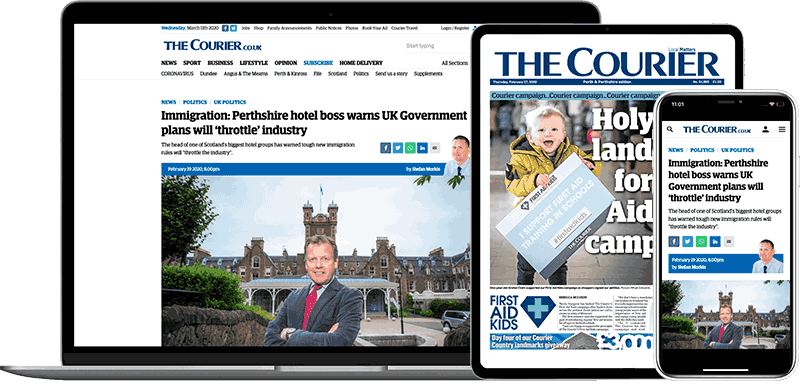 Help support quality local journalism … become a digital subscriber to The Courier
For as little as £5.99 a month you can access all of our content, including Premium articles.
Subscribe