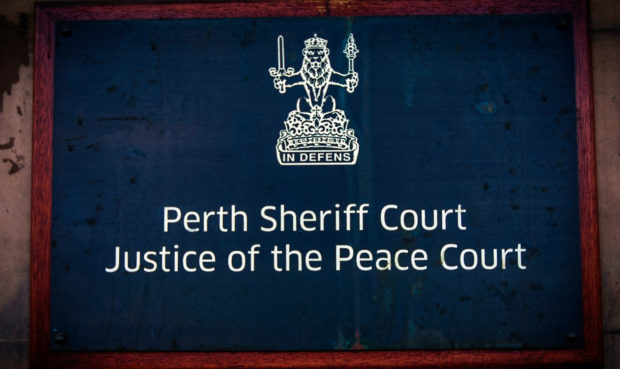 A 20-year-old man has been told by a court he needs to get permission from a social worker if he is planning to have a relationship.
Brandon Bloice was given the unusual restriction as part of a conduct requirement after he admitted carrying out a sexual assault on a teenage girl.
Bloice, of Beattie Gardens, Crieff, was told yesterday by Sheriff William Wood that he was being placed on the sex offenders register for two years.
The sheriff also imposed a series of conditions on Bloice as part of a two-year period of supervision by social workers as part of a community payback order.
Bloice "must inform his social worker immediately of any intimate or domestic relationship he enters with anyone".
Sheriff Wood explained: "That means if you are considering a sexual relationship or living with somebody, permanently or temporarily, you have to tell the social worker."
Bloice was also banned from using any internet device which cannot be later examined to discover what he has been looking at.
He was further banned from using any software to disguise or delete the search history, and was told he must let social workers check up on his internet use at any time without prior warning.
Perth Sheriff Court was told that Bloice had carried out a sexual assault on a female after being told to stop what he was doing and ignoring her.
He admitted assaulting the teenager in Perth on February 16 2017. Further charges alleging he sexually assaulted a second girl and endangered the life of a 14-year-old boy by plying him with alcohol were dropped by the Crown.
Sheriff Wood told Bloice: "You and I have now met on several occasions in relation to this case and at each hearing I have learned a little bit more about you.
"I have learned of your attitude and approach towards the complainer and what transpired between you. This sort of conduct isn't acceptable.
"People are allowed to change their minds and if that happens, then stop means stop. You didn't and that makes you a sexual offender with the consequences of that."