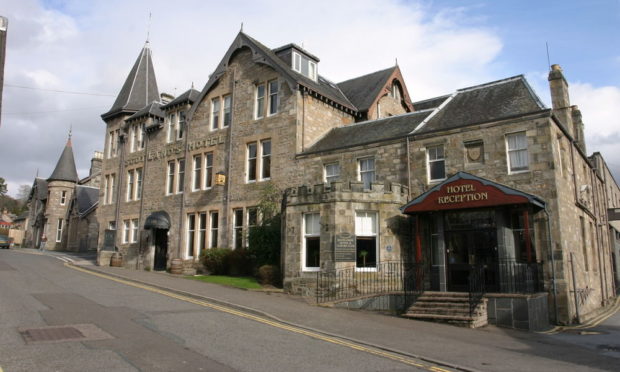 A popular Perthshire hotel has been sold to a new owner for a price said to be in the region of £2.5 million.
Scotland's Hotel and Leisure Club in Pitlochry has been bought in an off-market deal by Irish firm CastleCollection.com, who plan to invest a further £2 million in the site.
Julian Troup, of Colliers International's UK Hotels Agency, oversaw the sale of both the property and business on behalf of the Crerar Hotel Group.
The guide price for the purchase of the site was £2.5 million.
The hotel on Pitlochry's Bonnethill Road has 72 bedrooms, a restaurant and swimming pool.
Castle Collection is run by the MacCumhaill family, who also own Fishers Hotel and Atholl Palace in Pitlochry.
The new owners plan to capitalise on staycation tourism and transform Scotland's Hotel and Leisure Club into a "metro boutique hotel" complete with a spa.
It is the firm's seventh property across the UK and Ireland.
Fionn MacCumhaill, managing director of CastleCollection.com, said: "We are delighted to add Scotland's Hotel and Leisure Club to our collection, which will strengthen the hotel base and tourist offering, in what we believe is the heart of Scotland.
"Pitlochry is a great choice for staycation tourism and we aim to create a modern metro boutique hotel with spa to grow this segment of the market.
"We will be investing a further £2 million over the coming year to develop Scotland's Hotel and Leisure Club into a modern vibrant metro boutique hotel, so keep an eye on ScotlandsHotel.com for updates and great new special offers."
Mr Troup added: "The acquisition of Scotland's was conducted in a highly confidential fashion and is a further example of domestic and overseas buyers looking to secure a hotel in a prime Scottish location."
CEO of Crerar Hotel Group, Paddy Crerar CBE, said: "It was a pleasure to deal with MacCumhaill family and Castle Collection, which made the difficult decision to let Scotland's go much easier.
"Scotland's could well have been retained to be redeveloped and join the high-quality portfolio we are fully committed to building, however the deal made sense to both parties.
"We are very pleased with the terms and wish Castle Collection every success with this latest addition to their group."
Deputy First Minister and Perthshire North MSP John Swinney said: "I am pleased that all parties involved in this sale have arrived at a mutually-satisfactory agreement.
"The news of a further £2 million investment in Scotland's Hotel and Leisure Club is most welcome, and will continue to burnish Pitlochry's reputation as one of Scotland's foremost tourist destinations."
Planning permission is in place for a further 24 bedrooms at the Pitlochry hotel.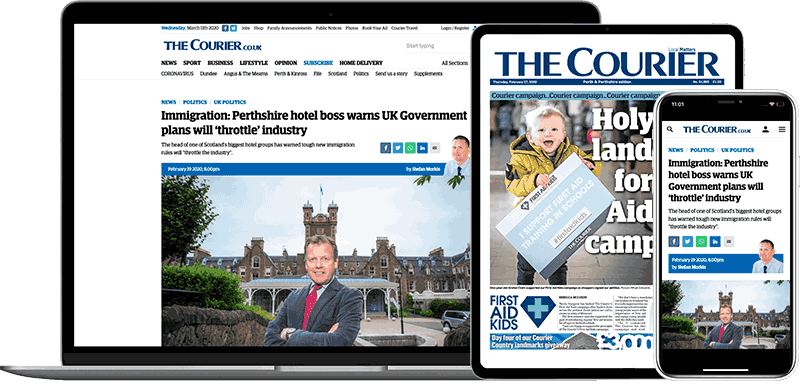 Help support quality local journalism … become a digital subscriber to The Courier
For as little as £5.99 a month you can access all of our content, including Premium articles.
Subscribe