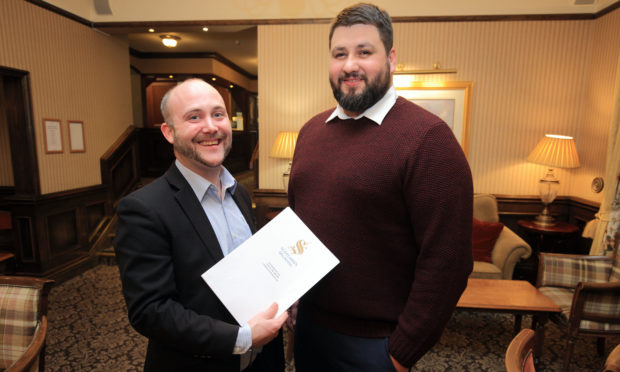 The new owners of a Pitlochry hotel, bought in a surprise deal for roughly £2.5 million, have already got the ball rolling on a massive investment expected to boost the whole town.
Scotland's Hotel and Leisure Club was sold in an off-market deal to Irish firm CastleCollection.com, who plan to invest a further £2 million in refurbishing the building.
Julian Troup, of Colliers International's UK Hotels Agency, oversaw the sale of both the property and business on behalf of the Crerar Hotel Group. The guide price for the purchase was £2.5 million.
The hotel on Pitlochry's Bonnethill Road has 72 bedrooms, a restaurant and swimming pool.
Castle Collection is run by the MacCumhaill family, who also own Fishers Hotel and Atholl Palace in Pitlochry.
The new owners plan to transform Scotland's Hotel and Leisure Club into a "metro boutique hotel" complete with a spa.
Last night Castle Collection director Jonathan MacCumhaill-BinRosli said the ball was already rolling on the £2 million refurbishment of the site, promising a modern twist to complement the hotel's existing Victorian style.
He said the development of the building would "without a doubt" provide an economic boost to Pitlochry town centre, and added that the firm's massive investment was just the beginning.
Mr MacCumhaill-BinRosli said: "We are moving the entrance so as you come in the door you are immediately struck by this modern, boutique hotel. We're doing an initial investment of £2 million over one year, we will be continuing to invest in this property.
"There's not only the investment and refurbishment, but also the extra customers we are going to be bringing in to Pitlochry.
Popular Perthshire hotel sold to new owner for price in the region of £2.5 million
"It is the heart of Scotland, everything about Pitlochry sparks my imagination – from the walks, to the theatre, the Victorian townhouses, the picturesque views. And it is accessible."
Stacey Ives, who runs the hotel with husband Michael, said: "We are very excited. It is always good for a small town get a bit of something new.
"I think people are going to love it. I think it will probably get back a lot of visitors to Pitlochry. People will start coming back."
Jonathan's father Fionn MacCumhaill, who is the managing director of CastleCollection.com, said: "Pitlochry is a great choice for staycation tourism and we aim to create a modern metro boutique hotel with spa to grow this segment of the market.
"We will be investing a further £2 million over the coming year to develop Scotland's Hotel and Leisure Club into a modern vibrant metro boutique hotel, so keep an eye on ScotlandsHotel.com for updates and great new special offers."
The refurbishment work will not affect the running of the hotel.
Scotland's Hotel and Leisure Club is Castle Collection's seventh property across the UK and Ireland.
CEO of Crerar Hotel Group, Paddy Crerar CBE, said: "It was a pleasure to deal with MacCumhaill family and Castle Collection, which made the difficult decision to let Scotland's go much easier."
Deputy First Minister and Perthshire North MSP John Swinney said: "The news of a further £2 million investment in Scotland's Hotel and Leisure Club is most welcome, and will continue to burnish Pitlochry's reputation as one of Scotland's foremost tourist destinations."
For more information on the hotel, visit ScotlandsHotel.com or email: info@scotlandshotel.com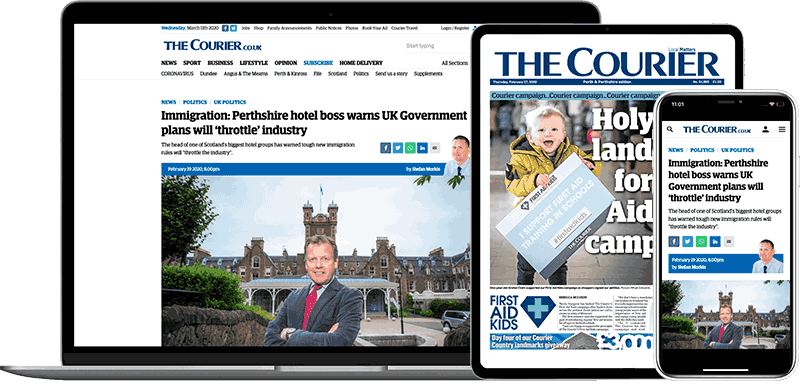 Help support quality local journalism … become a digital subscriber to The Courier
For as little as £5.99 a month you can access all of our content, including Premium articles.
Subscribe