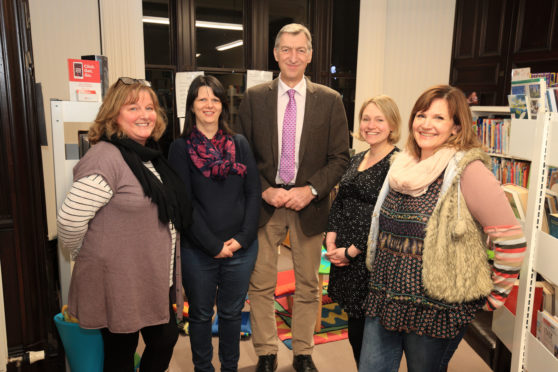 A determined group of Highland Perthshire parents are taking childcare  into their own hands so they can continue to work.
After-school places are so scarce in Pitlochry and the surrounding area that one mother has said she will have to give up her job in the summer to look after her children.
Now a team of parents are working to set up their own kids' club.
The Den at Heartland Kids' Club will offer childcare before and after school, as well as during the holidays, once funding and staff have been secured.
It is hoped the club will be based at Pitlochry High School. The board has also been given permission to use nearby Faskally Woods for outdoor activities.
Ruth Alexander, one of the mothers behind the plan, said either she or her partner, Roger Sutton, will have to leave their jobs at Pitlochry Festival Theatre if the club is not up and running before the summer holidays as both of the town's childminders are full.
"Childcare has been a struggle for me since my oldest, who is now at university, was young," she said.
"Since my childminder closed last year we have been juggling picking the children up at school and dropping them off between us but if we don't have something sorted by the summer I will have to give up work, that's how serious it is now.
"Even if we never have holidays at the same time we still don't have enough leave between us to cover the seven weeks they are off school."
The board, made up of seven parents and Highland Perthshire SNP councillor Mike Williamson, hopes to have a breakfast club in place by Easter but is waiting for registration with the Care Inspectorate for the after-school and holiday clubs.
Ruth added: "I hope we can get the staff we need in time.
"I know there is a recruitment problem but is the reason there is a recruitment problem because there is no childcare? It's a catch 22.
"All of our trustees have full time jobs so it is a lot of work but we are getting there."
Mr Williamson said: "From speaking to families within my ward, it's clear that a lack of childcare options has been a barrier to employment and also to families moving to the area.
"The kids' club is a really positive and important step in addressing this issue."
The idea was also welcomed by Perth and North Perthshire MSP John Swinney.
"This scheme, in addition to offering fun and excitement to children, will provide significant support to local families," he said.
"The introduction of consistent and secure childcare will provide greater flexibility to parents, ensuring that they are better able to strike a balance between raising a family and pursuing a career."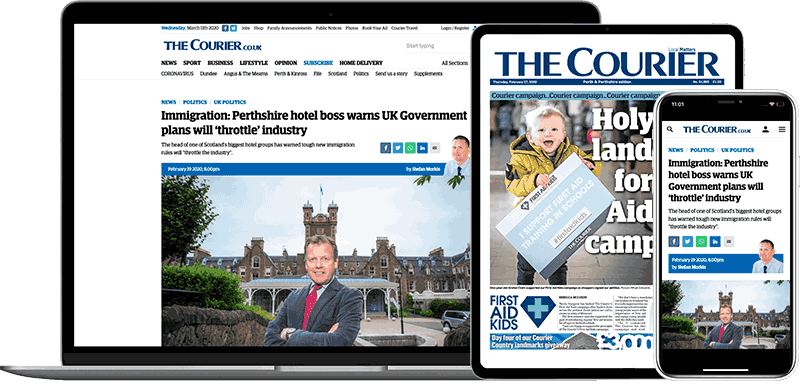 Help support quality local journalism … become a digital subscriber to The Courier
For as little as £5.99 a month you can access all of our content, including Premium articles.
Subscribe