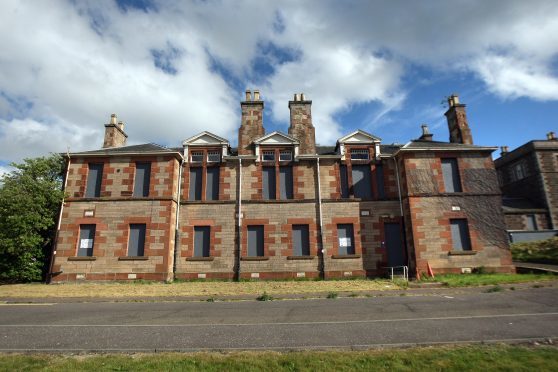 Scottish ministers will decide on the future of the Murray Royal site after councillors dragged their heels on plans for 128 new houses.
Developer Rivertree Residential appealed to the Scottish Government after accusing the local authority of "unreasonable conduct".
The council could now be facing a large legal bill after the company warned it is seeking money to cover expenses created by the delays.
A decision was deferred in October last year as councillors agreed a rare site visit was needed before coming to a decision.
A further delay followed in November when the planning process had to be reset completely due to technicalities with organising the visit.
The developer wants to transform the old psychiatric hospital into 58 flats with a further 70 houses built in the grounds.
But the multi-million-pound project has come up against fierce opposition amid concerns about its potential impact on local roads.
City centre SNP councillor Eric Drysdale first proposed the site visit – which would have been the first of its kind in the area in two years.
He said: "I am very disappointed the committee is no longer permitted to conclude its deliberations and a reach a decision.
He said there were "markedly contrasting" views on the accuracy of the traffic impact assessment submitted by the developer.
"This is such an important issue for what is already a badly congested area and I considered it vital that all the committee members visit the site to asses this critical matter for themselves before reaching a final destination," he added.
"I have to express my serious concerns regarding anything that will result in a material increase in road traffic at Bridgend, and I will continue to challenge anything that I consider might do that."
The application had been recommended for refusal by planning chiefs, who said the submitted transport assessment was flawed.
The Rivertree assessment – which suggests rush hour queues could actually become shorter thanks to the new homes – has been questioned by council officers and rubbished by local residents.
Rivertree has argued that Transport Scotland did not object to the plan, and had expressed no concerns about the methodology or findings of the TA.
The hospital was built in 1827. It was closed down and sold by NHS Tayside when new facilities were built nearby in 2012.
Neither the Scottish Government or Perth and Kinross Council responded to a request for comment.