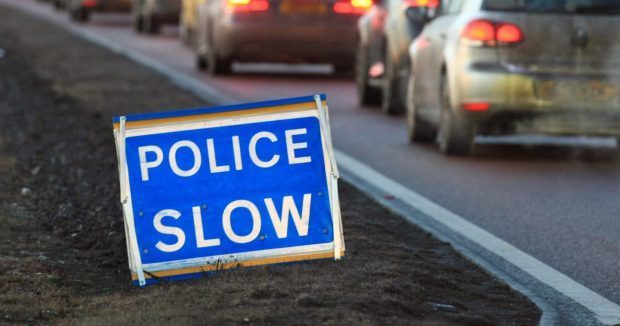 A Perthshire couple are recovering in hospital following a crash on one of the region's busiest roads.
Lewis and Sarah Forbes were driving on the A9 Inverness to Perth road near Dalnaspidal Lodge on Wednesday when they were involved in the one-car collision at about 9.35pm.
Lewis, 29, is said to have been thrown through the windscreen of his car as it rolled off the road during the incident.
Sarah is believed to have suffered a back injury during the crash while Lewis was left with cuts to his face and may require jaw surgery.
A third person was also in the car at the time of the crash, which led to a five-and-a-half hour closure of the southbound A9.
All three were taken to Ninewells Hospital for treatment. The third person's condition is not known.
Lewis and Sarah's three dogs, including two puppies, were in the car during the crash.
[TS] A9 Wade Bridge – #Dalnacardoch Lodge – CLOSURE ?: The A9 is closed S'bound at Dalnaspidal due to a road traffic incident. Motorists are advised to use an alternate route at this time. https://t.co/ZXhGugW55x

— A9 Scotland (@A9_Scotland) January 16, 2019
One of the young pooches was reported missing and was the subject of a major Tayside Police Division Facebook appeal, shared by more than 2,000 people, before being found on Thursday morning.
The animal is said to be safe and well in Perth, with two others taken into the care of vets in Grantown-on-Spey.
Lewis and Sarah live in Lochearnhead but hail from Inverness.
Lewis's father Atholl Forbes, also of Inverness, said his son was lucky not to have been more seriously injured.
He added: "My son lives down Lochearnhead and travels to Inverness. The car ended up rolling several times.
"Sarah has quite serious injuries to her back. My son was thrown out the car windscreen.
"There were three dogs in the car. One big dog and two puppies. Two were found well and okay. They are in Grantown at the vets and one is in Perth. They are in good health."
The 55-year-old crane operator added: "Lewis is still in hospital. He might need to have surgery on his face.
"She has a damaged vertebrae. We were highly concerned. They are still in shock."
A police spokeswoman said: "(There was) only one vehicle involved. The incident happened at 9.35pm on the A9 Inverness to Perth Road.
"Three persons were taken to hospital for treatment."
Posting to social media after the lost puppy was found, she added: "Police Scotland can confirm that the puppy has been found and has been taken to the vet to be checked over. Thanks for all the shares and concern."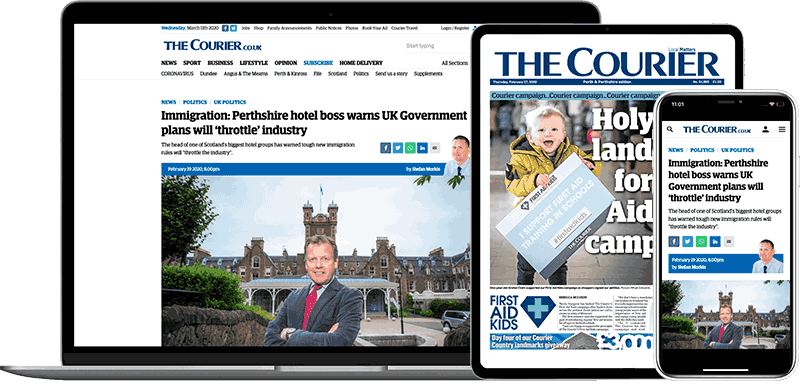 Help support quality local journalism … become a digital subscriber to The Courier
For as little as £5.99 a month you can access all of our content, including Premium articles.
Subscribe