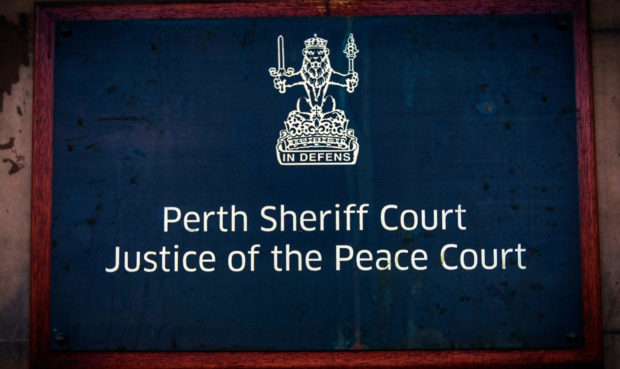 A teenage gatecrasher whose gang caused more than £20,000 worth of damage during a party at a schoolgirl's home has been ordered to do community payback.
Connor Goodfellow was told to do 200 hours unpaid work for his part in the rampage which left a massive trail of destruction while the girl's parents were out.
Goodfellow admitted being personally responsible for more than £3,000 pounds worth of damage after he left bath taps on to flood the bathroom until the kitchen ceiling collapsed.
The house was so badly damaged during the party that the family were forced to move out, while extensive repairs and a massive clean-up operation were carried out.
Sheriff Lindsay Foulis said: "He goes along, he's just turned 18, and – for want of a better phrase – there's a riot going on. There was an element of pack mentality.
"There would be an element that they didn't actually appreciate the consequences of what they were doing. Significant damage was done."
Perth Sheriff Court heard how the gang, aged from 15 to 20, caused chaos after turning up uninvited and rampaging through the family home in Luncarty, Perthshire.
The 14-year-old girl – whose parents were out – said Goodfellow, now 20, pulled a knife out when she tried to remove him and his friends from her home.
She said: "I told them to leave and kept repeating it, and he said if I asked him to leave one more time I was going to get it – then he got the knife out.
"He was laughing sarcastically."
Goodfellow, of Broad Street, Cowdenbeath, changed his plea midway through a trial to admit maliciously flooding the bathroom, breaking taps, and causing damage to the kitchen ceiling.
Co-accused Jordan McLean, 18, of Union Street, Perth, changed his plea to admit damaging the bannister and causing more than £600 of damage during the wrecking spree on July 16 2016.
Sentence on McLean was deferred after the court was told he was awaiting the outcome of another case in which he had admitted having a knife.
The court heard how the gang smashed mirrors, flooded floors, hurled flour, kicked in a shed, threw food and drinks around the whole house, kicked holes in the walls, ripped a shower curtain, broke furniture with a golf club, slashed walls and doors with a knife, and damaged a garden bench, a record deck and a freezer.