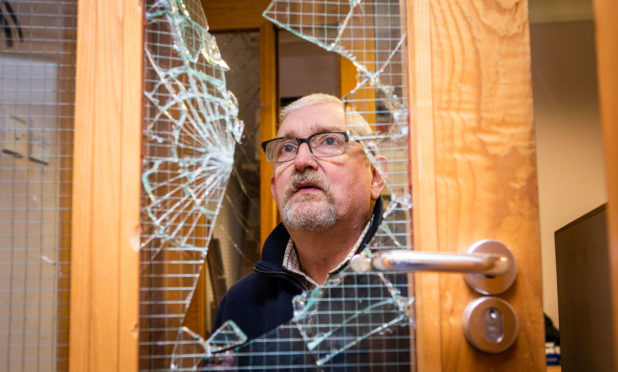 Thieves made off with around £1,500 after breaking into a Highland Perthshire golf club on Saturday night.
Police have confirmed that a safe and its contents were stolen from Dunkeld and Birnam Golf Club at around midnight on Saturday.
Police have also confirmed that Brechin Golf Club and Caledonian Golf Club in Montrose were broken into in the small hours of Monday morning, in what appears to be a spate of strikes across Tayside.
Dunkeld club secretary Jackie MacLean was disappointed to see the golf club, located just off the A923, targeted again by thieves.
He told The Courier: "The alarm was triggered at midnight. There was some damage to the tills and from breaking in, but whoever it was went straight for the safe and took it. They didn't take anything else.
"There was around £1500 in the safe, which is enough to matter to us. We're only a small club and we can't afford to lose that sort of money."
Jackie explained that the club had hosted a fundraiser the night before – a typically quiet time of year for golf clubs – and that most of their takings disappeared in the safe.
"We had a function on Friday night – a Burns' Supper – so most of the takings from that were in the safe.
"The golf club was broken into about eight months ago too. It's a bit annoying for the members who are knocking their pans in to raise funds for some toerag to come and break in and take."
A police spokesperson said: "Police Scotland is investigating a break-in to a golf club in Dunkeld, which is thought to happened some time between 11.40pm on Saturday, January 19, and 12.15am on Sunday, January 20.
"The building was broken into and a safe, with contents, was stolen.
"A small car was seen in the driveway of the club around this time, and officers would like to hear from anyone who saw a small car in the area at the time, or heard one driving quickly."
Officers are asking anyone who may have any information that could assist their enquiries to call 101 quoting crime reference number CR/1625/19.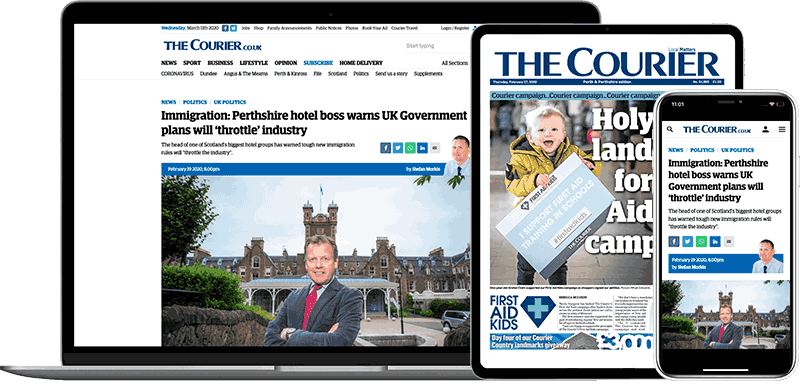 Help support quality local journalism … become a digital subscriber to The Courier
For as little as £5.99 a month you can access all of our content, including Premium articles.
Subscribe