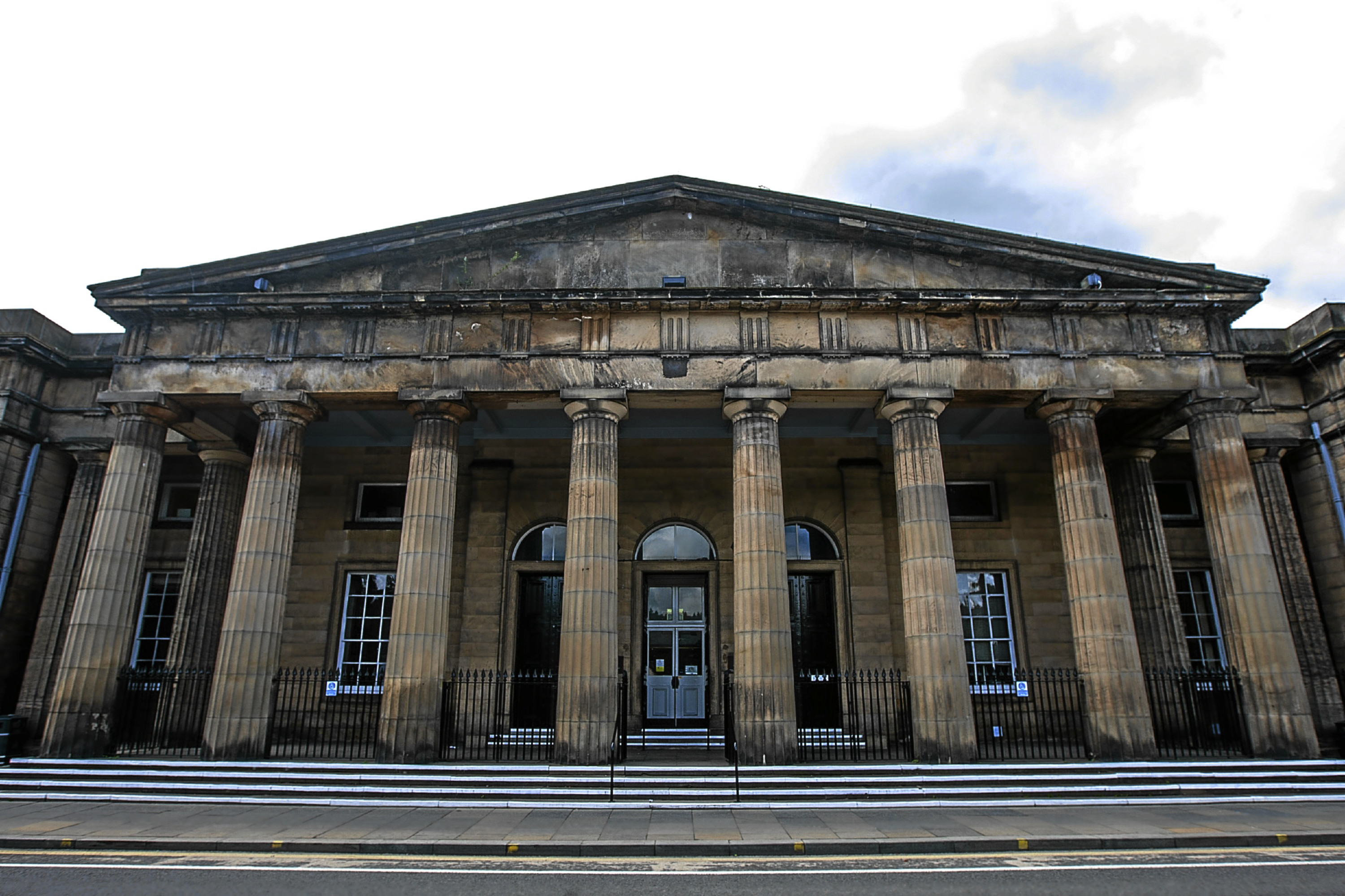 A police officer was remanded in custody on Tuesday after being accused of trying to interfere with witnesses in relation to a stalking case against him.
Scott Gorrie was remanded after appearing in private at Perth Sheriff Court to face a petition featuring a total of five charges.
Gorrie, from Birkhill, Angus, is alleged to have tried to persuade witnesses to make up false statements in a bid to help him in another case.
The 43-year-old officer is alleged to have persuaded Scott Glover, of Kirriemuir, to provide a false account to his colleagues at Police Scotland.
It is alleged that between September 1 and November 30 last year he "verbally and by means of a letter delivered to him" convinced Mr Glover to say he had found a mobile phone in a park in Alyth in August 2018.
That charge alleges Gorrie attempted to pervert the course of justice by getting Mr Glover to say he had returned the phone to its owner, whom he recognised as a police officer – when the phone was pertinent to police inquiries into a stalking offence libelled against Gorrie.
A second charge alleges that on December 5 he tried to pervert the course of justice by getting a witness to get rid of her mobile phone while he was being investigated by colleagues.
He allegedly tried to persuade John Leech, from Dundee, to deliver a letter to Michelle Murdoch, instructing her to provide false information to the police and to delete the content of and dispose of a mobile phone pertinent to police stalking inquiries.
It is further alleged that between September 29 and October 6 2018, at Michelle Murdoch's home address in Alyth, he breached an investigative liberation condition not to approach or contact her.
Having been released from Kittybrewster Police Station in Aberdeen on September 22, he allegedly got in touch with her by phone and by email.
The fourth charge alleges that he broke an undertaking condition not to contact her by sending her emails between October 15 and 29.
The fifth charge alleges Gorrie also broke a similar bail condition, imposed at Perth Sheriff Court on November 2, by sending further emails to Ms Murdoch 10 days later.
Gorrie, who appeared briefly before Sheriff Gillian Wade, made no plea and he was remanded in custody for further investigation.