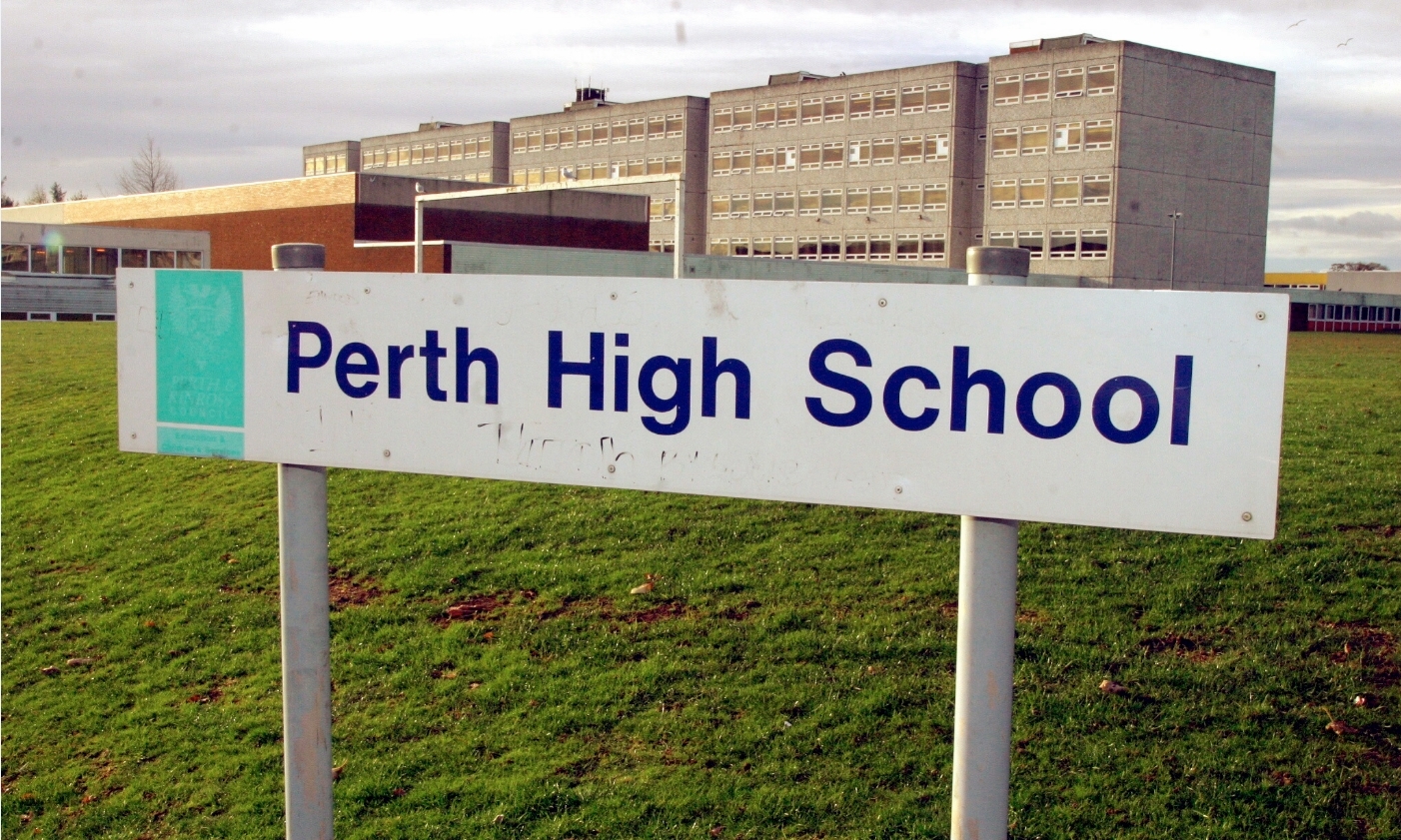 Discipline problems at Perth's largest secondary school were identified in a report drawn up weeks before a horrifying attack involving pupils from the school.
An official school inspection report highlights the number of exclusions at Perth High School is above average, the majority of pupils did not think the school was good at tackling bullying and pupils failed to treat peers and staff with respect.
The school was also challenged over a lack of direction for improvement and on ensuring pupils "were engaged in learning experiences that meet their needs."
The report also flags a dip in attainment in literacy and numeracy.
Parents have been invited to a "public meeting" at the school on March 11 to discuss the findings.
Education Scotland inspectors praised a scheme for improving relationships, the school's extra-curricular clubs and its work with international partners to create new opportunities for pupils.
The report comes only days after police confirmed they were investigating an alleged assault, captured on social media, where a 12-year-old Perth Academy pupil was attacked by older pupils, at least one of whom travelled from neighbouring Perth High.
It follows years of complaints regarding poor behaviour involving pupils, including arranged fights, confiscated weapons and deliberate fire raising.
In its most-recent report, school inspectors marked the school only "satisfactory" for its work to ensure the wellbeing, equality and inclusion of its pupils, but pinpointed a number of issues.
It said pupils were unhappy with the way bullying was being dealt with.
---
>> Keep up to date with the latest news with The Courier newsletter
---
"A minority of young people who responded to the pre-inspection questionnaire say that the school are good at deal with bullying.
"The school needs to work with young people who have concerns to gain a better understanding of the perceived bullying issues and how they are impacting on their learning and wellbeing," the inspectors wrote.
Its authors noted "action has been taken to reduce the number of exclusions which remain higher than the national average" and "for a minority of young people, interactions with staff and peers are not always based on the school's core value of respect. This is particularly evident outwith the classroom."
Inspectors will ask the school for a progress update within a year and may organise another inspection.
Council lifelong learning convener, Councillor Caroline Shiers, Conservative, welcomed the strengths identified in the report, but promised action would be taken to address the issues.
"A number of areas for improvement have also been identified and I would like to assure parents and carers that an action plan will be developed, outlining how, and by when, this improvement will be undertaken.
"Updates on progress will be shared with parents and carers as appropriate," she added.