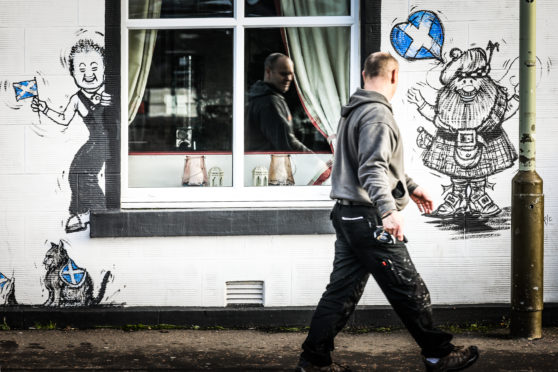 Perth artist Ian Cuthbert Imrie has taken the wraps off his latest work.
The painter, who sparked a row when he installed a trio of huge rock star portraits in Perth city centre, was commissioned to brighten up the outside of the Last Cast Hotel, Bridge of Earn.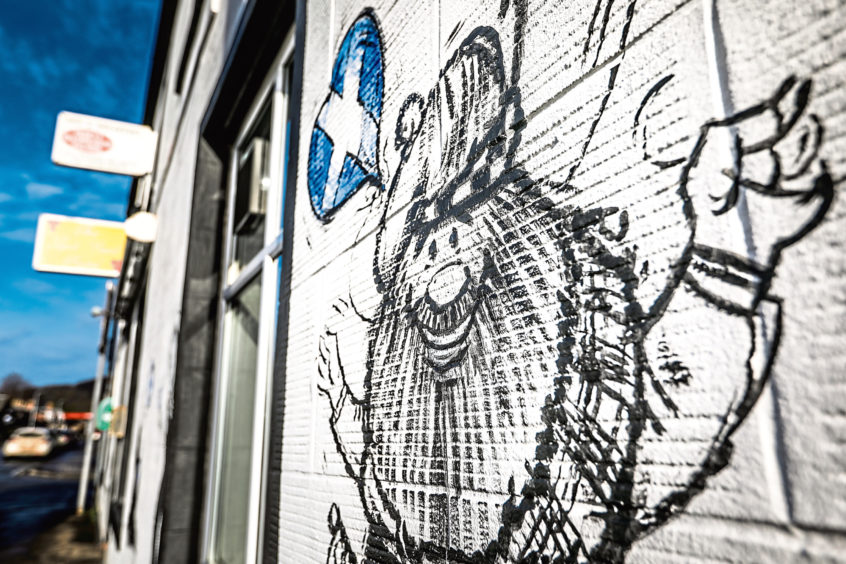 "If they put a finger on them, I will sue" – Under Pressure artist defies legal challenge with David Bowie portrait
Mr Imrie has decorated the white walls with a series of characters, including his trademark Scottie dog.