A breath-taking hand drawn sketch of Perth, which goes on public display on Tuesday, has been bought by millionaire businessman Tony Banks.
The highly detailed ink artwork has been installed at the city's museum and art gallery.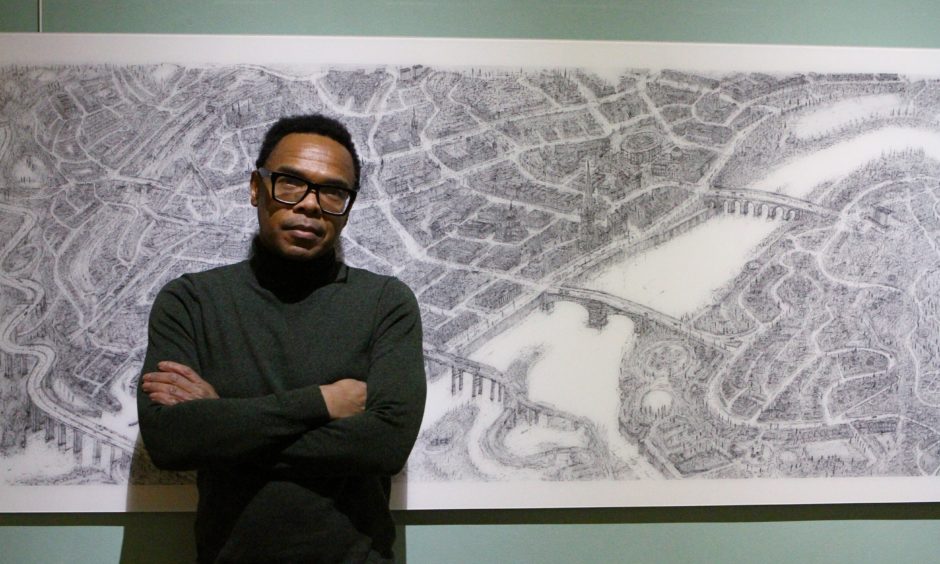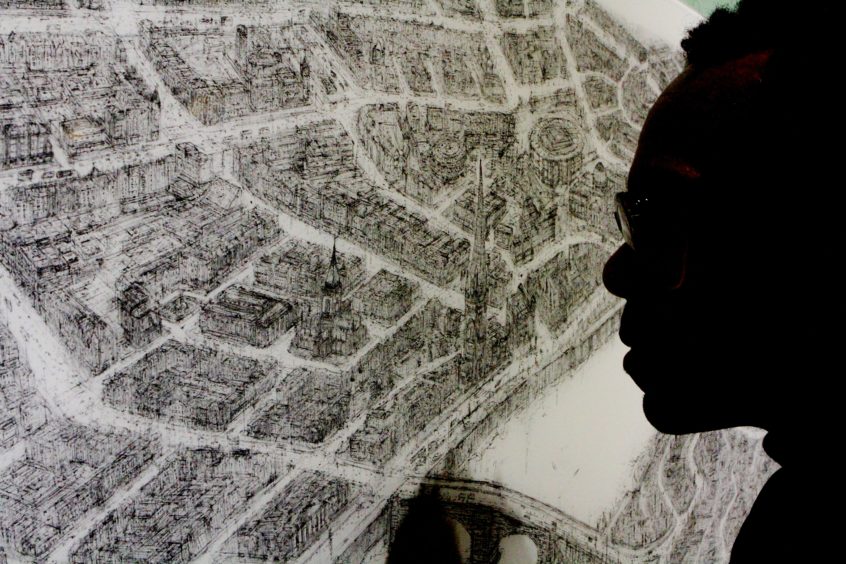 It was created by London artist Carl Lavia as part of an ambitious project to commemorate 69 cities around the UK.
Mr Banks, a Falkland War veteran who appeared on Channel 4 show The Secret Millionaire after amassing a fortune through his Balhousie Care group, bought the piece for an undisclosed sum.
The collector said it was important to put it on show for Perth residents and visitors.
"I am so impressed with the drawing and the thinking behind recreating each of Scotland's cities in sketch," he said.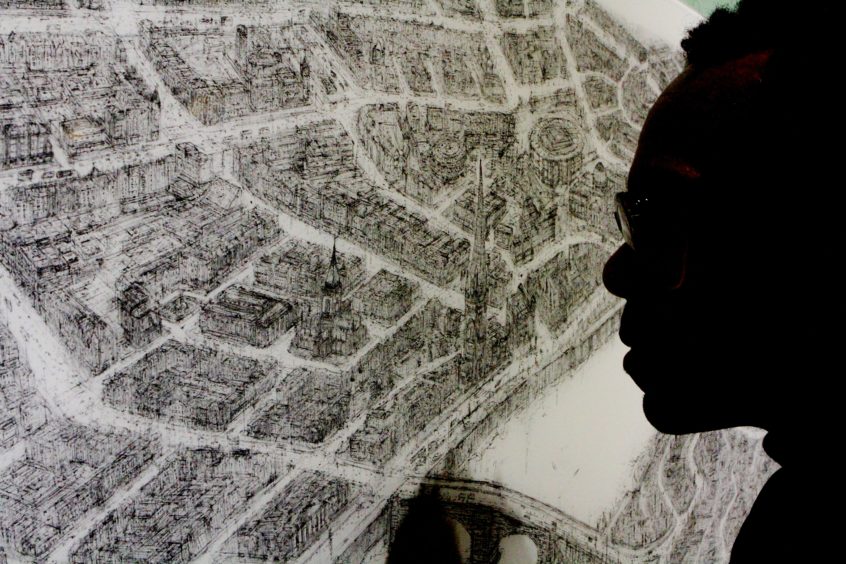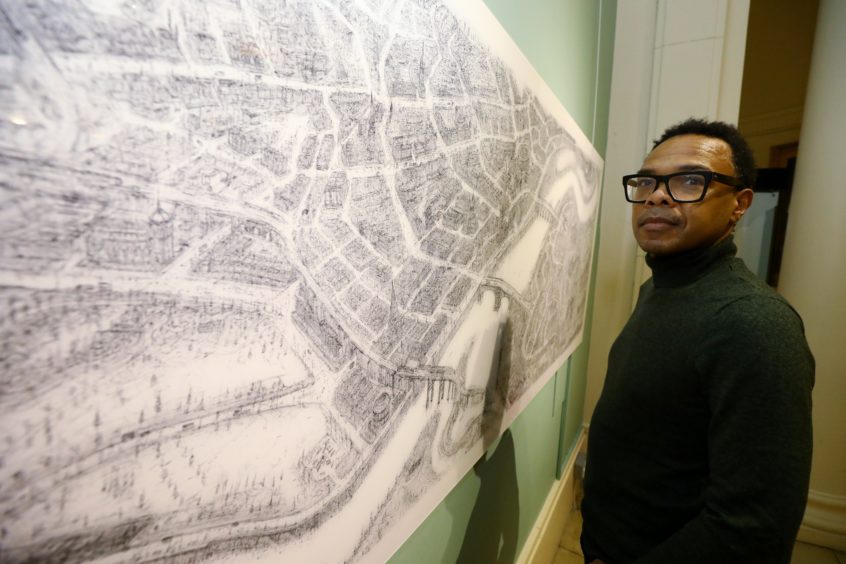 "I got in touch as soon as I heard about it. I just had to nail it down."
He said: "I'm very proud to be Scottish and it was important to me that we kept the sketch in Perth.
"I'm really happy it will be in the Perth Museum and Art Gallery so it can be enjoyed by everyone, for free.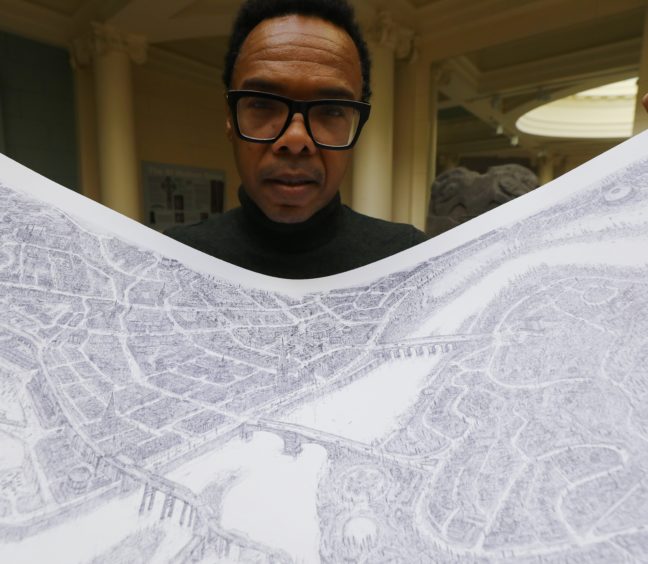 "I've never understood why private art collectors hide things away."
The sketch will stay at the George Street museum until October, when it will be relocated to the city's AK Bell Library.
It has also been confirmed that the artwork will be used as the cover of a new book, Perth and Kinross: A Pocket Miscellany by Trish Colton.
The Perth portrait stands at three metres tall and depicts the whole of the city including the racecourse, Scone Palace, the city centre and surrounding countryside. It even features tiny details like bus stops and post boxes.
Carl has been working on the self-funded project with photographer Lorna Le Bredonchel for two years.
It took about three months to complete, during which time the pair explored the city by foot with Carl making sketches and Lorna undertaking research and photographing streets and landmarks.
"The idea was to give people the chance to rediscover their cities," said Carl. "See them from a different point of view."
He said there were a few hidden details in the artwork for viewers to find. "I'm a big music fan, and I knew that T in the Park was held in the area," he said.
"I wanted to put that in there because it was so well known."
He said: "Perth was fairly easy to do because it has such an interesting medieval centre, but the more I got into it the more complex it became."