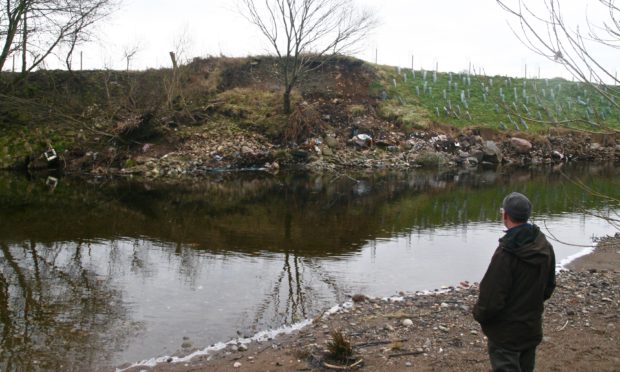 Scotland's wildlife watchdog has been urged to take action after a Tayside river worker – and his dog – fell ill with a suspected case of so-called Beaver Fever.
Robert Kellie became sick after dismantling a beaver dam on the River Isla in east Perthshire.
The 59-year-old said he lost two stone in weight after contracting what may be the parasitic disease Giardiasis.
His border terrier Ben was found to have the same condition.
Mr Kellie, who is still awaiting formal diagnosis, is now urging Scottish Natural Heritage to carry out tests on the animals in Perthshire, amid worries they could post a public health risk.
The number of wild beavers descended from illegally released animals living in Tayside has nearly tripled in recent years.
About 430 beavers now live in the region, up from 150 in 2012.
Colonies have been blamed for compromising hundreds of thousands of pounds worth of taxpayer-funded restoration work that was carried out in July 2017.
Tunnelling has also caused large chunks of the riverbank to collapse into the water.
Seven beaver lodges appear to be active in the area, and deep holes have been found.
Mr Kellie said: "I have invited SNH to come here. The beavers are amazing engineers of habitat, but if there is no ability to manage them, at a certain point, they can also be extremely destructive.
"This river has changed in nature over the last 40 years, but the changes are now very, very rapid, particularly the erosion.
"Personally, I have nothing against beavers but SNH need to see for themselves the realities at this site and produce a management plan that can be followed."
Mr Kellie, who is from the Coupar Angus area, is now being tested for the parasitic disease, which he said had left him with secondary anaemia and lactose intolerance.
It has not yet been possible to prove that the condition was the result of beavers.
"Other animals can be a host for Giardiasis," he said. "My vet acknowledged there had also been more cases in dogs.
"The beavers need to be trapped and tested for disease like they were in the legal beaver reintroduction trial at Knapdale.
"We need to know the risks. These beavers were released illegally and, if they are carrying disease, that is a concern to the public and dogs. I thought my dog was going to die and I wouldn't wish what I have suffered on anyone."
NHS Tayside said that its public health team had not been alerted to the case.
An SNH spokeswoman said: "We have spoken to Mr Kellie on several occasions and advised him we would be happy to meet him to discuss his concerns.
"We support the intention of Scottish Ministers to give European Protected Species status to beavers in Scotland. Beavers will bring significant environmental and other benefits to Scotland. However, we also recognise that beavers can sometimes cause problems to other interests, such as agriculture. We are working closely with the Scottish Government and the agriculture sector to address this."
She added: "Humans, livestock such as sheep and cattle, wild animals like deer and foxes, and pets are all potential sources of Giardia. While beavers can carry this parasite, to date Giardia has not been found in any beavers in Scotland, despite targeted testing being carried out both of live animals and carcasses in Tayside as well as in Knapdale."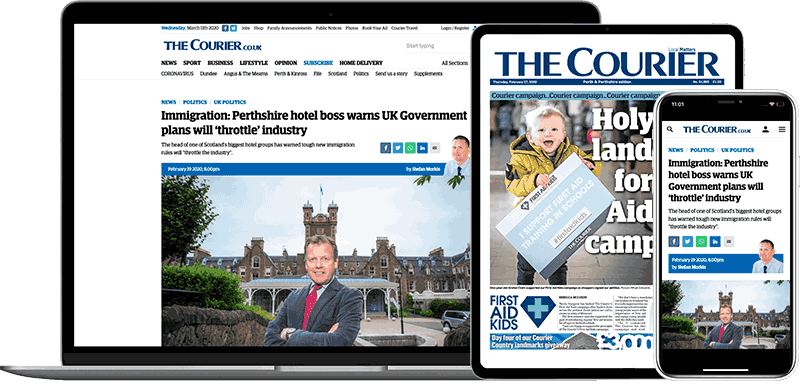 Help support quality local journalism … become a digital subscriber to The Courier
For as little as £5.99 a month you can access all of our content, including Premium articles.
Subscribe