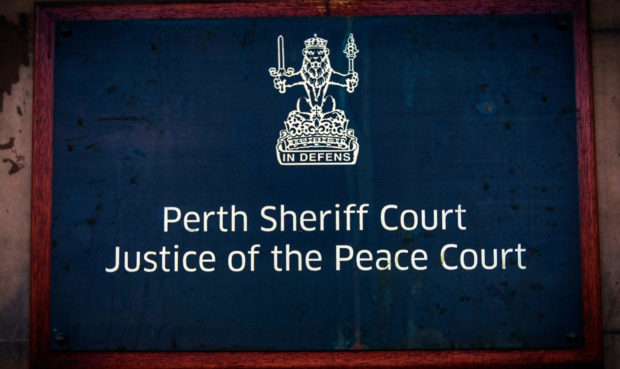 A gatecrasher who hurled a glass bottle as a birthday party descended into chaos and left two teenage girls badly injured has narrowly avoided being locked up.
One of the girls was left with life-changing injuries and a sheriff told Skene Smith, 19, he was holding him responsible for the incident.
Sheriff William Wood ordered Smith to carry out 150 hours unpaid work and said: "Your conduct caused injuries to the people there.
"There is no reason to doubt the girls' evidence that they were struck by a bottle and I have concluded you were the likely culprit.
"I'm entitled to draw the inference that the bottle you threw caused the injury to one or other of the girls."
However, he said he believed the incident was out of character for the student and that a custodial sentence would have a disproportionate impact on his future.
Smith was found guilty of hurling a bottle after gatecrashing a birthday bash where a female partygoer was left with life-changing injuries.
He was found guilty of endangering the public by lobbing a glass bottle towards a crowd of people as the 18th birthday party ended in disarray.
Megan Wright told Perth Sheriff Court she had been left scarred for life after a bottle bounced off a wall before striking her outside Kinloch Memorial Hall in Meigle, Perthshire.
Sheriff Wood found Smith, 19, guilty of culpably and recklessly throwing the bottle towards a crowd at the village hall on 18 February 2017.
He said: "There's no dispute Megan Wright and Charlotte Hubbard were struck by a bottle. Both suffered injuries.
"In Miss Wright's case she suffered life-changing injuries. It remains to be seen how she adapts and whether she recovers from the psychological trauma which must have been distressing, not only for her, but for her family.
"There was a birthday party which seems to have come to a premature end around 10pm – either because there was a surplus of people, many of whom were uninvited, or because one of the revellers became unwell due to intoxication.
"As they were leaving Megan Wright and Charlotte Hubbard were struck. The critical issue is who was responsible for that.
"I have no difficulty finding beyond reasonable doubt that he is the person responsible for throwing a glass bottle towards a crowd of people at Kinloch Memorial Hall, to the danger of those attending."
Smith, Glamis Road, Kirriemuir, originally faced a petition alleging he left both women scarred for life before the charge was amended.
Up to 200 people ended up at the party after word of it spread on social media and it came to an end after one youngster had to be taken to hospital by ambulance after becoming ill.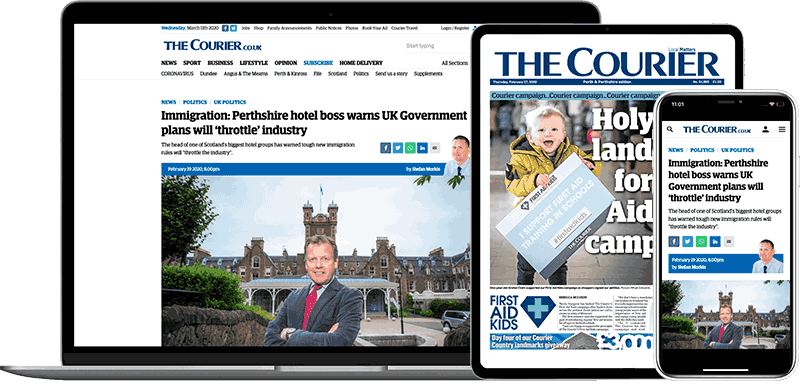 Help support quality local journalism … become a digital subscriber to The Courier
For as little as £5.99 a month you can access all of our content, including Premium articles.
Subscribe