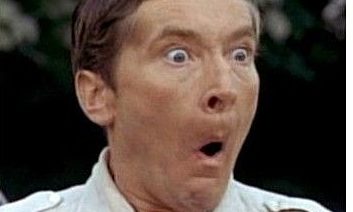 Perth's city centre economy has taken a bit of a beating during these first few weeks of 2019.
Since Hogmanay, we've had closure announcements from big name chains such as Pizza Hut, Thorntons and Bright House.
It's a sad trend being repeated up and down the country, with recent studies revealing an accelerated rate of shop closures throughout Scotland.
But there was one shutdown in Perth that really should not have happened. And with that, six jobs that should not have been lost.
Bosses at tanning salon Sun Shack closed its doors for the last time on Wednesday, saying they were forced out of the city after what must have felt like a vendetta by Perth and Kinross Council.
Councillor Peter Barrett first raised concerns about the Princes Street shop's window display back in early 2018.
He said he was acting on complaints from residents when he reported the shop to enforcement officers for its "offensive and overtly sexual" images of women in bikinis.
The sorry saga dragged on for nearly a year. Sun Shack had its application for crucial advertising consent rejected – despite not one objection from residents or businesses.
The council was preparing fresh enforcement action when Sun Shack decided to throw in the towel.
In a statement to The Courier, bosses confirmed the branch was shutting as a direct result of the council's action.
Sun Shack operates salons across the country with identical window displays, and the company has never experienced a problem like this outside of the Fair City.
This should be a huge embarrassment for Perth and Kinross Council. Forcing Sun Shack out of town was a major over-reaction to an issue that people here didn't seem that bothered about.
Granted, the window display was not to everyone's cup of tea, but its hard to imagine that anyone was grossly offended by it. Tacky? Maybe. Sexualised? A bit. Overtly sexualised? Hardly.
Its a black mark for the local authority, because now we have a concrete example of a council effectively forcing a business out of the city centre for no good reason.
And it's not the first time pearl clutchers in Perth have chased a business out of town.
The council held a series of meetings with Ann Summers over its risque window display at its – now closed – High Street branch.
The company said it was baffled by the backlash against its Perth store, which was – like Sun Shack said – not repeated anywhere else in Scotland.
In these turbulent times, we should be welcoming a more diverse range of retail to Perth. And if it doesn't fit in to the city's narrow aesthetic, we should work with developers to find a solution.
In the meantime, we're left with the sad sight of another empty unit in a prime city centre location. Is that really a better look than some women in bikinis?