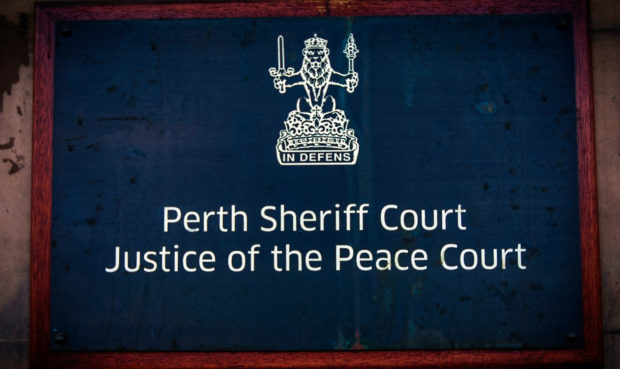 A Perthshire couple given legal aid to fight a £600,000 divorce battle have been blasted by a sheriff for squandering nearly £70,000 of taxpayers' money.
Brian and Shirley Douglas, 51, have been fighting a bitter legal battle over their assets including a top-of-the-range Aga cooker worth £11,000.
The presiding judge, Sheriff Simon Collins, has launched a stinging attack on the couple and their lawyers for wasting time and public money.
He said the court had heard lies during a proof and condemned the fact it had taken nine days in court at huge expense to the legal aid board.
In a written judgment issued at Perth Sheriff Court this week, Sheriff Collins lambasted the couple's efforts to reach a settlement to save court time and money.
He said: "I find it disappointing, to say the least, that there was apparently so little attempt at negotiation of a settlement prior to litigating a nine-day proof with experienced counsel on both sides, when both parties were legally aided.
"Mrs Douglas never made it clear at any time what she would have accepted by way of a settlement. She did not respond to his offer, nor did her present solicitors attempt to negotiate a settlement after they were instructed.
"I simply do not think that is good enough – particularly where litigation is being publicly funded."
The sheriff described Mr Douglas, 63, as "belligerent and uncompromising."
He saved his most scathing comments for Mrs Douglas, 51, as he ruled the financial split would come from the couple's pension funds.
"The conduct for which I have found her to be responsible is a deliberate failure to disclose – and a subsequent attempt to conceal – financial information material to the court's determination. This was clearly wrongful."
Sheriff Collins recommended the Legal Aid Board claw back the thousands of pounds of funding it had supplied during the case from the couple's respective settlements.
The couple were given taxpayers' money to battle over the contents of their estate, including a £23,000 diamond ring and luxury watches.
Mrs Douglas was formerly in charge of a group of stores with a multi-million-pound turnover, while Mr Douglas was former head of Vision Express Europe.
Sheriff Collins ruled his share of the assets – predominantly in pension funds – should be £428,935, while she should get £149,815.
"Any money or property recovered in the action might fall to be clawed back by the Legal Aid Board," the sheriff said.
The Scottish Legal Aid Board said Mr Douglas received £23,000 for the proceedings, while Mrs Douglas received £45,000.