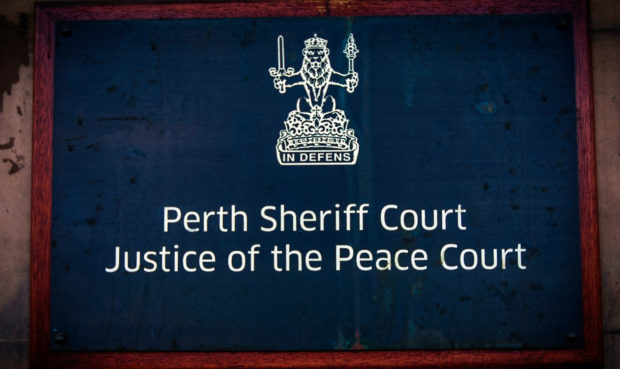 An NHS manager who was jailed after being caught drink-driving while almost seven times the legal limit has been struck off.
Beth McDowall fell out of her car when the police traced her and was so drunk she could not stand up.
The occupational therapist had previously been banned from the roads for a similar offence which led to a disciplinary hearing within the NHS.
She was allowed to keep her job then but she was jailed for four months in 2017 at Perth Sheriff Court after racking up her second conviction. She was also banned from driving for five years and six months.
Her case was referred to her professional body, The Health and Care Professionals Council (HCPC).
Following a hearing before a disciplinary panel, she has now been banned from ever working in the profession again.
In a written ruling, the panel said: "The registrant has been convicted of a serious criminal offence demonstrating a serious error of judgment. In the course of the incident that led to a conviction, members of the public were concerned by the registrant's driving and alerted the police.
"The registrant also exposed herself to danger by driving whilst under the influence of excess alcohol. The registrant has not fully engaged with these proceedings, and has only provided limited information about mitigation and evidence of remorse.
"The panel was not satisfied that the registrant is fit to practise as an occupational therapist, and that the registrant's behaviour is remediable. A suspension order would not adequately address the public interest concerns in this case.
"Having carefully considered all of the evidence before it and the powers available to it, the panel determined that it is in the public interest that an order striking the registrant from the register is the appropriate and proportionate order."
McDowall, 44, of Innerpeffray, worked as a manager of occupational therapy within NHS Tayside. She now works with a charity in Perth.
She had gone on a drinking "binge" in September 2017 after being upset by allegations, made by senior staff, that she had been drunk while at work at Perth Royal Infirmary.
Soon after leaving work, members of the public called the police after becoming concerned by her driving.
She admitted she had been driving with excess alcohol. Her reading was 151 microgrammes, compared with the limit of 22 microgrammes of alcohol per 100ml of breath.