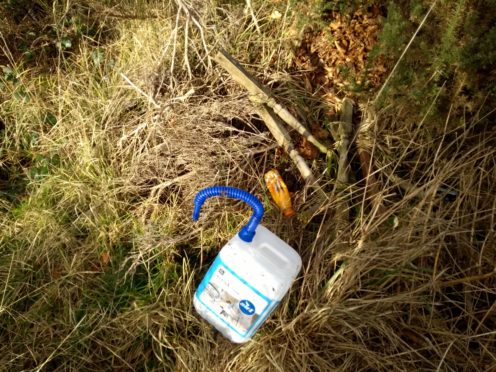 Fed-up Scone residents have called for a long-term solution to the ongoing fly-tipping issue in their woodland area.
Residents have complained of household items, including mattresses, bags of rubbish, babies car seats and an old gas fire being dumped along the road in the rural picturesque area between Scone and Old Scone.
Tracey Lamb walks her dog in the woods and says the problem has been going on for years with fly-tippers pulling into lay-bys at the side of the road and dumping their waste.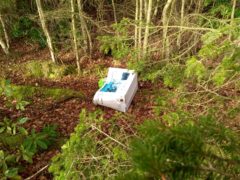 Tracey said: "I've been in Scone for most of my life and there's always been rubbish.
"The council have put in a bin but people still throw their rubbish.
"A mattress isn't going to fit in a bin.
"I have a dog so I'm always about walking in the woods but I don't often go up that road anymore because you don't know if you're going to meet someone tipping or if what they're tipping is dangerous."
Tracey has called for a long-term solution to the problem.
She said: "They could probably fence off the area so that people can't use the lay-bys and make it as difficult as possible."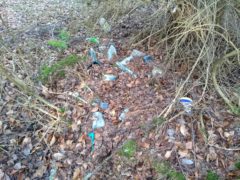 Fellow Scone resident Tracii Pearson also wants to see a plan put in place to stop the fly-tippers and suggested installing CCTV in the area.
Tracii said: "I'm sure the council is aware of the fly tipping as it gets cleared now and again.
"But as soon as its cleared, it's back again. It has been going on for years.
"I do think a solution would be to install a CCTV camera up there.
"Expensive to start with, but in the long run the fines from fly-tipping would outweigh the cost of manpower to clear the area."
Perth and Kinross Council say they are in the process of bringing out new technology to try to combat problem fly-tipping areas.
A spokesperson said: "We are aware of occasional fly-tipping in the Scone woods area.
"As with all fly-tipping we look at what's been dumped to try and trace the source.
"Where we can trace the source we will seek to take further action against them, but this has not been possible to date with the items dumped in this area.
"The council is in the process of rolling out new technology to help us identify problem areas, including where there are trends in terms of the type of rubbish dumped and the times that this takes place."
To report fly-tipping visit www.pkc.gov.uk/article/14829/Fly-tipping