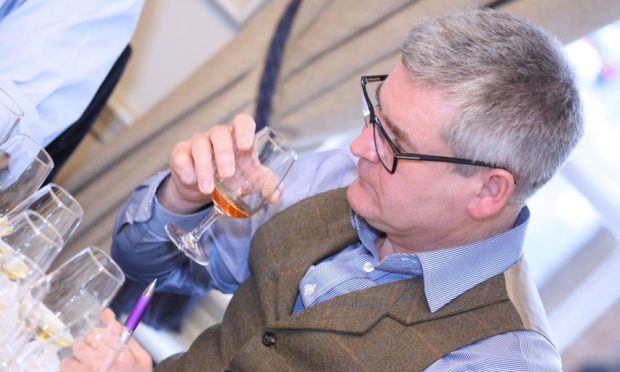 A Pitlochry whisky expert has returned from London where he helped to judge the world's best drams.
Robertsons of Pitlochry-owner Ewan McIlwraith put his highly-rated nose and tasting buds to the test as he got through more than 100 entries in the World Whiskies Awards.
The global awards reward the very best in all the internationally-recognised styles and promote the world's leading whiskies across the globe.
The judging process took place at The Caledonian Club and the winners will be announced on March 22 at the Whisky Magazine Awards in London.
Ewan said he had honed his skills in his own company's tasting room The Bothy, before serving as a national judge for countryside and rural affairs magazine Scottish Field.
"The people in the judging panel are very experienced, but I have confidence in what I perceive to be a good whisky," he said.
He said the judges didn't always agree – and personal taste plays a big role – but drams were assessed on their "taste, nose and finish", allowing the victors to emerge.
"For me, the ideal whisky is a single cask, cask strength, natural and non-chill filtered. I like whisky to be as pure as it can be," he said.
He said many of the drams were drunk in their entirety, but the volume of whisky sampled meant that not all of them could be swallowed.
His own favourites include a limited edition bottling of a Bowmore and a more widely available 12 year-old whisky from Inverurie called Glen Dornach.
Being part of such a highly regarded awards process has been a fantastic experience, he added.
"I was delighted to bring to the judging table the carefully considered steps I use in my own business to choose the finest whiskies and look forward to bringing back to Pitlochry a number of new whiskies for visitors the try with us at Robertsons," he added.
Since taking over Robertsons of Pitlochry in 2013, Ewan has transformed the Atholl Road shop.
It now stocks more than 450 whiskies and at least 150 Scottish small batch gins.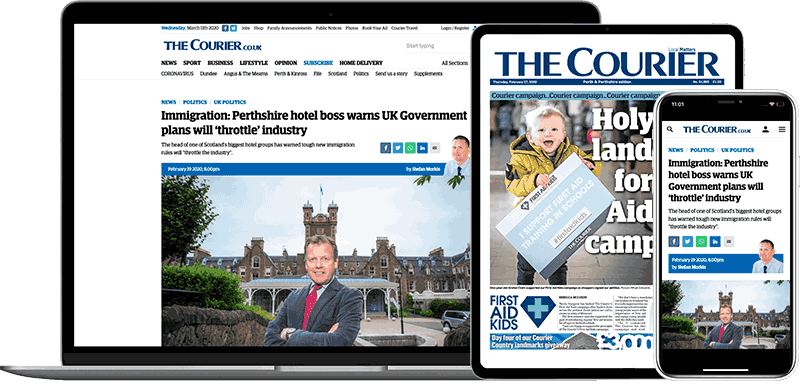 Help support quality local journalism … become a digital subscriber to The Courier
For as little as £5.99 a month you can access all of our content, including Premium articles.
Subscribe