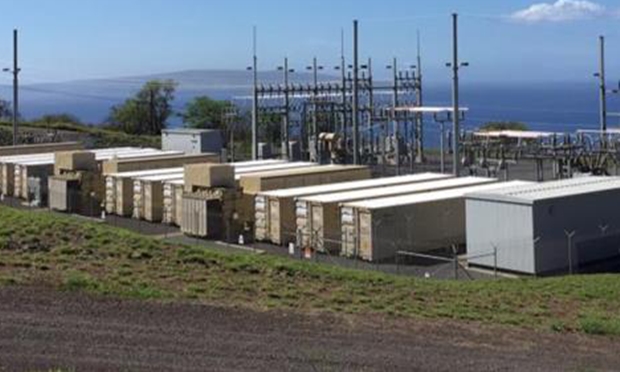 A row has broken out over plans to build a green energy storage unit in Coupar Angus, as the businessman behind the proposals is at loggerheads with the community council.
London firm Coronation Power wants to build the unit on the edge of the town to store excess national grid energy and is seeking permission from Perth and Kinross Council for the scheme.
They insist they have residents on side, but the community council has launched a scathing attack against both the proposals and public consultation.
Around 50 residents attended a recent consultation event in the town, fronted by representatives from agents Arcus Consultancy.
Some attendees raised concerns their questions on issues such as security, noise, light, geography and access had not been answered.
However Coronation Power managing director Vickram Mirchandani said a colleague had assured him the session went well.
He has now said residents have nothing to fear from the development, describing it as little more than "shipping containers in a field", while the community council likened it to an "internment camp".
Mr Mirchandani said: "I had an associate of mine there and the feedback that he gave me was that most people arrived curious and had their questions answered.
"The head planner from Arcus Consulting was there and he should have had the knowledge to answer the majority of questions. They're not engineers though, so they're not experts on some of the really technical aspects."
He added: "It's essentially shipping containers in a field with a fence around it and I think that's a very small price to pay.
"It's not a giant windfarm."
The entrepreneur had applied to the council to build the unit as a minor application, but was told by planners to resubmit the blueprints as a major one.
The businessman also said he will not hold a second consultation, despite being criticised for holding the first meeting in a non-wheelchair accessible venue.
He concluded: "Arcus narrowed down the sites on our behalf and they conducted the consultation. They've got a list of the questions they couldn't answer and I'm going to get those answers and publish them.
"I'm going to send them to the online group who have tried to recruit opposition against this project too.
"You've got to be practical – This is essential as everyone uses electricity every day and you need good infrastructure for that."
However, Coupar Angus and Benochy Community Council chairwoman Wendy McCombes disagrees.
She said: "Most of the questions that we asked weren't scientific ones, they're questions that any sensible resident would ask. I've got photocopies of 20 of the feedback forms and this is incredulous.
Coupar Angus residents still in dark after questioning battery plans
"This won't be a shipping container in a field. It will look like a caravan site at best, or an internment camp at worst.
"The concept is wonderful, but we would be much more relaxed if it was to be located on the industrial land in the Local Development Plan 300 metres away.
"Mr Mirchandani has made patronising and insulting comments and I question his green credentials. There is no hint of an environmentalist in him."