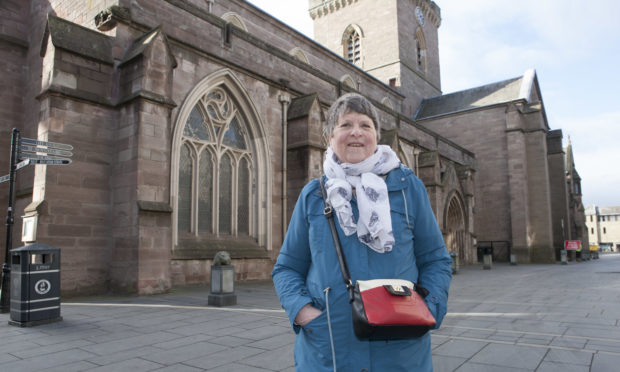 Author Trish Colton makes a slightly odd chronicler for the history of Perth and Kinross.
The Wiltshire-born writer has just published a pocket miscellany of the area despite have spent only two years living in a Path of Condie cottage out of a lifetime travelling from Bahrain to Zimbabwe to Halifax, where she is now based.
But, she explains over tea in the heart of the Fair City, it is her outsider's eye that lets her unearth the real gems.
She said: "My big thing I always try and do with all my books is to find out something that is going to make a local stop and say – I didn't know that, and I have lived here all my life."
In Perth and Kinross's case, that means, in part, the tale of Helen Gloag – the blacksmith's daughter from Wester Pett, outside Muthill, who rose up to become Empress of Morocco.
Trish says it was the most unexpected discovery in her research.
"She emigrated at 19 and was captured by pirates on the way. She was sold at a slave market but was bought by a businessman who thought it would stand him in good stead to give her to the Sultan of Morocco.
"She was a really attractive girl; she had red hair, green eyes and pale skin so the Sultan decided to put her into the harem and over the years she built up her brownie points and became an empress.
"So a girl from just down the road, a tiny village, became an Empress. It's fascinating."
It is the seventh book from the author, who has also written guides to Harrowgate and York, a book about the Knights Templar and two guides to keeping chickens.
The Helen Gloag tale is one of the most eye-catching in a book packed with local history and trivia. Its 29 chapters cover topics as diverse as festivals and film locations, churches, local writers and wildlife.
One chapter interrogates the area's great love of curling and golf, another the area's best historical pubs, while a further section tells you all you need to know about Walter Scott's novel The Fair Maid of Perth, which bequeaths the city its nickname.
"I just love local history. Whenever I move anywhere I like to get to know about it and that's what happened when I came up to Perth."
That can be a positive – in the case of the more than 30 towns and villages which were founded across the world with Perth and Kinross-shire names – or a little less cheery.
The book recaps the story of Scottish king James the 1st, who was dragged out of his hiding place in a drain and stabbed to death by plotters. The heroism of his maid – Kate Barlass – who is said to have used her arm as a bolt to delay the king's attackers is an essential part of the story.
Trish recounts many other grisly happenings in Perth and Kinross including the infamous battle if the clans on the North Inch and a story about a Crannog in which every member of the family, apart from one, were killed.
The 74-year-old former medical secretary – who is now retired and writing full time – moved to the area with her son in 2016, as his partner was working in the area, before moving away again last year.
"I got very worried. They would see each other every weekend. They would dash up and down the motorway. And it worried me. So many motorway crashes. So we decided to move up."
Despite moving south for health reasons in 2018 to live with her daughter, she returned to the Fair City this week [Feb 20] for the book's official launch at Grayson's Wine Cafe, Kinnoull Street, where she did a question and answer session with the public.
Her book is published by Tippermuir – a small independent publisher based in Perth, who also do children's books.
Trish said local people were her support and inspiration as she worked to complete the book.
"They were extremely helpful. They would say did you know about so and so, so that would give me a lead sometimes.
"History is made up of people. There are always people in there and people are fascinating."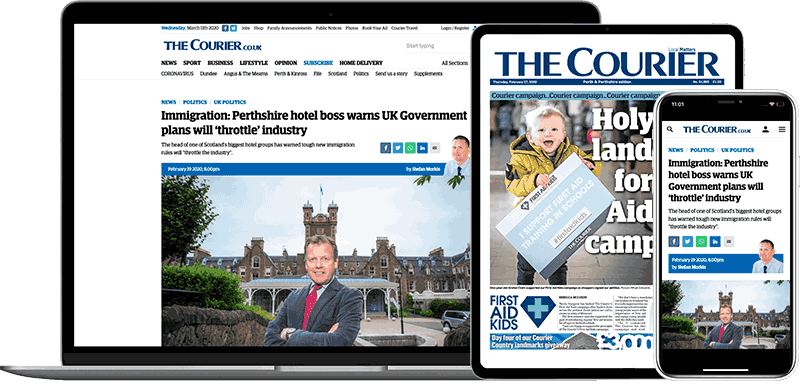 Help support quality local journalism … become a digital subscriber to The Courier
For as little as £5.99 a month you can access all of our content, including Premium articles.
Subscribe