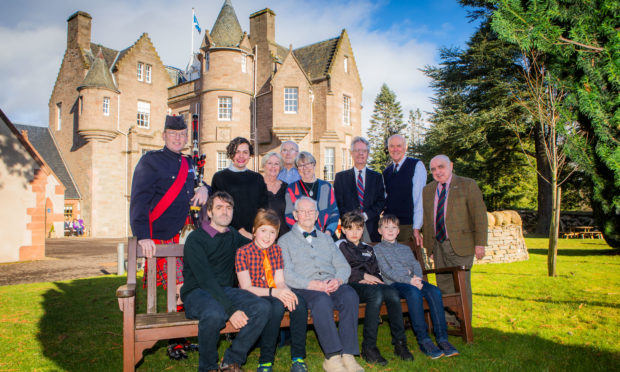 Their hearts pounding as they tore at the wire covering the window of the cattle car they were trapped in, Tom Wilson and two companions feared discovery by their German captors.
Were the trio caught they knew they risked severe punishment or possibly death.
Leaping from the train, the group stole into the night and began a 10-day, 180-mile trek to safety in neutral Switzerland.
Seventy-five years later and celebrating his 100th birthday, Tom said he has had a good life but would not repeat his military experiences if he had his time again.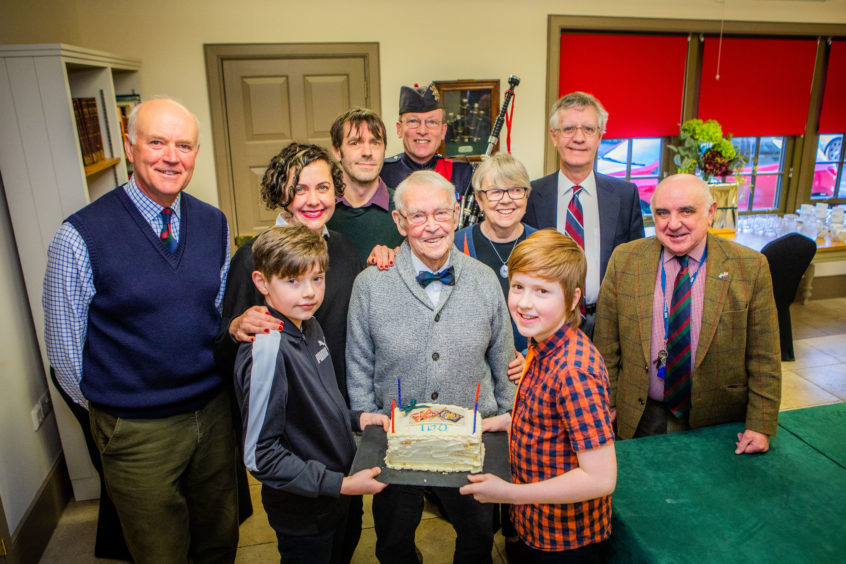 He remained in Switzerland for just over a year before returning to the UK in 1944 and being demobbed the following year. He returned to his home in Lochgelly, Fife, and his former job with a fountain pen manufacturer before settling down with his childhood sweetheart, Janet.
Yesterday the Black Watch infantry battalion marked the former Sergeant's milestone birthday with a lunch at its headquarters in Perth on Wednesday.
The centenarian initially trained in Shetland before being sent to El Alamain and later on to Sicily, where he was captured by Axis forces in 1943.
He said: "There was a dawn attack, when we woke up we found we were behind German lines.
"We were frightened because we didn't know what had happened and they were stood over us with their Tommy guns."
Following his capture, Mr Wilson spent six weeks in two prisoner of war camps before being moved again as British troops closed in.
It was from a cattle car travelling through the Brenner Pass between Italy and Austria that he and two other non-commissioned officers made their daring escape.
"We were in a cattle car and the window had barbed wire over it," he said. "We pulled it away and got out between the wagons and jumped down.
"We didn't know where we were at first but when daylight came we headed north as we could see the Alps ahead of us, all covered in snow."
Mr Wilson spent the next 13 months living in a converted gymnasium in the village of Turbenthal,  20 miles from Zurich.
He said: "I've had a good life, I can't grumble, but I wouldn't relive my army days."
Mr Wilson celebrated his birthday with his daughter Doreen, his grandchildren, great-grandchildren and other family members. They were piped into the castle by Pipe Major Alastair Duthie.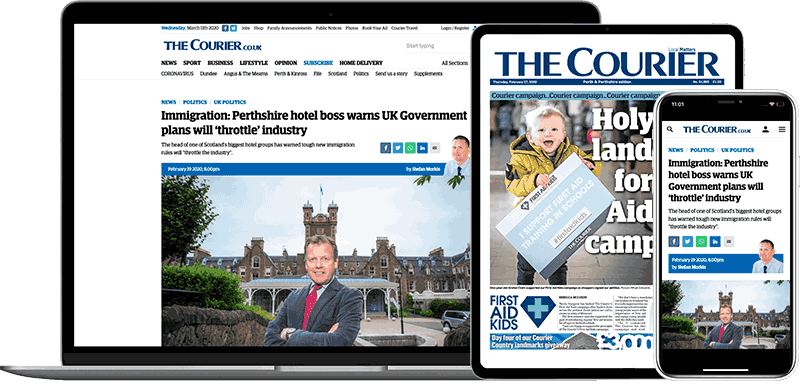 Help support quality local journalism … become a digital subscriber to The Courier
For as little as £5.99 a month you can access all of our content, including Premium articles.
Subscribe