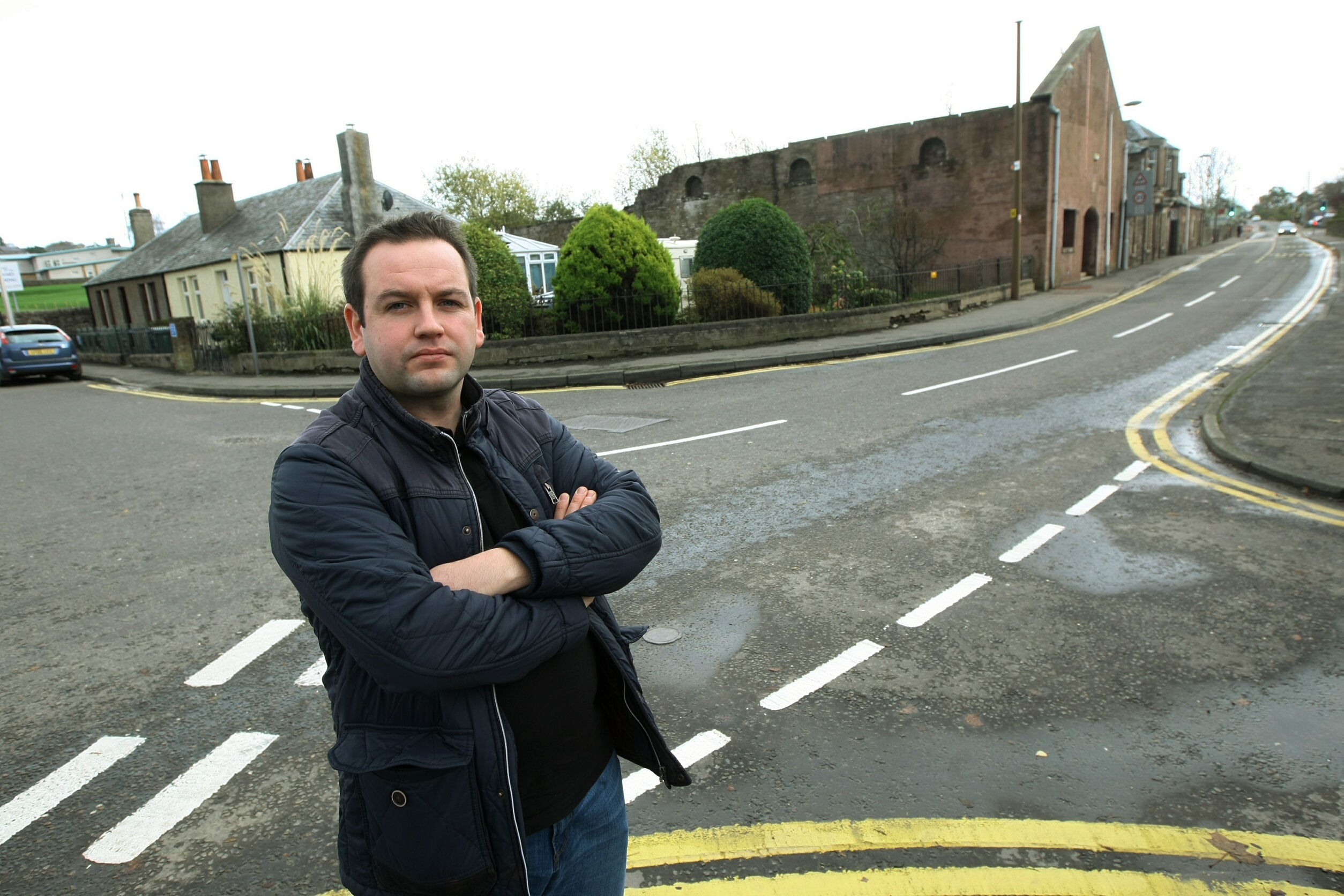 A road safety campaigner has demanded action after improvement works at an accident blackspot in Crieff look set to be delayed again, having already been pushed back six months.
The £320,000 road safety measures at Gallowhill and Brioch Road were due to begin last October but were delayed until March this year so that SGN could carry out gas maintenance work on King Street.
However due to an ongoing row between locals and SGN over the timing of the gasworks the road safety measures at Gallowhill look set to be delayed again.
Craig Finlay, campaigner and former community council chairman, said the Gallowhill safety works are urgently needed as construction of a new Aldi supermarket has began on Broich Road, bringing extra construction traffic to the area.
He said: "The news of possible further delays to these important road safety improvements to the Gallowhill area is extremely frustrating.
"The hard-fought campaign to bring about changes faced a setback last summer when it was revealed that gas pipe renewal work in King Street meant an October start to works was not possible.
"At that time, it was revealed that no work would begin until at least March 2019, due to a combination of winter weather not being ideal for work and a desire not to affect the school term.
He continued: "Work has started on the Aldi development on Broich Road and this has already brought an increase in heavy construction traffic.
"The store will probably be open this year meaning a huge increase in traffic on a road which is home to three schools.
"Perth and Kinross Council must now be crystal clear when they intend to carry out the Gallowhill works so that parents can feel slightly easier about sending their children to school on this dangerous and busy road."
Angry residents began campaigning for better road safety measures in Gallowhill following an accident in 2015 in which a double-decker bus hit a local woman causing life-threatening injuries.
A spokesperson for Perth and Kinross Council said: "As we have previously advised roadworks on Broich Road will take place after planned infrastructure work in King Street by SGN.
"Once new dates are available from SGN for their work we will be able to plan work on Broich Road."