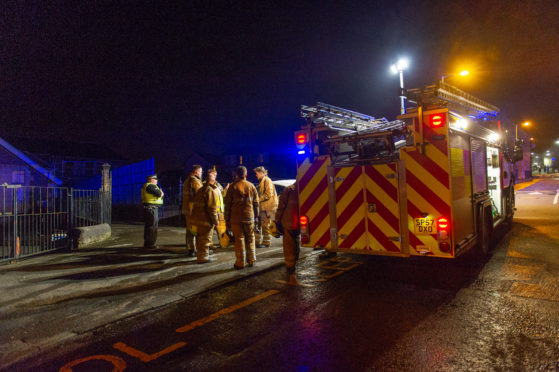 Police have launched an investigation into a number of small fires at a former primary school in Crieff.
Emergency services were alerted to the incident at around 5pm yesterday evening following reports of "small multiple fires" at the former Crieff Primary School on Commissioner Street.
Three fire engines from Crieff, Comrie and Perth rushed to the scene of the blaze with firefighters taking control of the fire and departing the former school again around 7.30pm.
A spokesperson for Scottish Fire and Rescue Service said: "We were away from the scene at 19.34 and the building had been fully ventilated, fully searched and there were no more fires found.
"It has now been handed over to Police Scotland."
Police Scotland have now launched an investigation into the cause of the fire and say enquiries are ongoing.
A Police Scotland spokesperson said: "It is under under investigation.
"We're making enquiries into the cause of the fire."