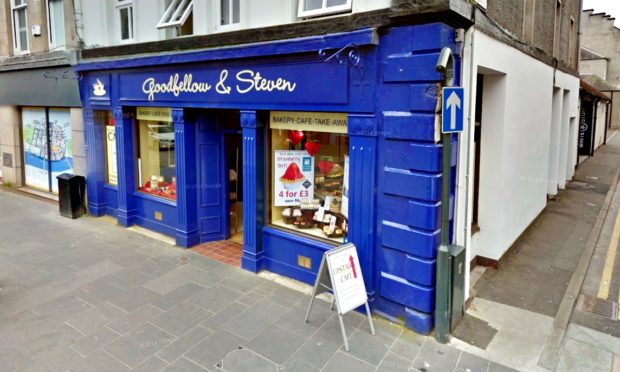 Perth High Street is facing its third casualty of 2019 this weekend as a well-known local bakery closes its doors.
The loss of the Goodfellow & Steven branch follows announcements that Thorntons and BrightHouse will shut.
The bakery will move out of its unit when its lease expires in May.
Managers say they have taken the decision to close now so they can clear out the building ahead of their departure.
Goodfellow & Steven said no staff were losing their jobs as a result of the move as all of the employees are being transferred to the city's Scott Street branch, which is owned rather than rented.
Director Martin Goodfellow put the decision down to the lease commitments and the ever-changing nature of modern high streets.
He said: "Perth High Street is not what it once was and we feel the branch has run its course.
"Everybody is moving to our other branch, so there will be no redundancies.
"We still have a lot of high street stores, which is unusual now, but seeing the high rental and long lease requirements, we decided not to renew our lease.
"We hope our customers will continue to enjoy our goods at our Scott Street branch."
Liberal Democrat councillor for Perth City Centre Peter Barrett said: "The fact that Goodfellow and Steven staff will transfer to jobs in their Scott Street premises is really important and provides some relief to the news of the closure."
The BrightHouse pay-weekly store is due to close on March 23, followed by the neighbouring Thorntons chocolate shop on April 27.