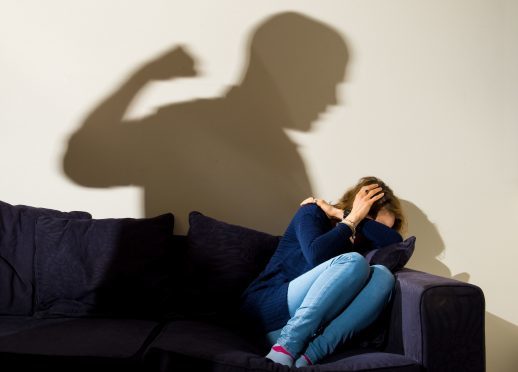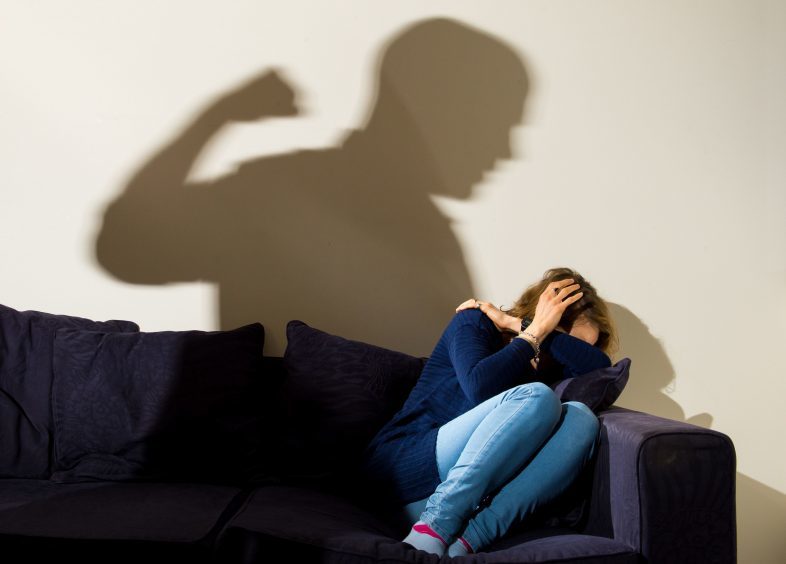 "The best revenge is to live your life well," said Hayley.
Hayley Adams  and Pauline Myles hugged each other in relief as the man who had carried out a sustained campaign of assaults against them was jailed for more than two years.
The pair have struck up an unlikely friendship after banding together, along with another of David Ferguson's ex-girlfriends, to take their case to trial.
The women, who both live in Arbroath, want to warn others that if they can fall victim to abusers any woman can.
Hayley, 36, said: "I'm quite an outgoing person. I love meeting new people. I'm fairly outspoken and I think if it could happen to me it could happen to anyone.
"You need to shed light on these things in the hope that other people don't get caught into it because it's not like he kicked me in the face on our first date — it dripped in.
"The next day he was apologetic or blamed the drink. He never once said sorry – it was always 'you're over-exaggerating' or 'you're making it up' or 'that's not how it happened'.
"Towards the end I did doubt that these things had even happened or that I was over-exaggerating or I was hysterical. But I was also invested in it – it sounds stupid now but all my friends were married and settling down and having kids. We'd moved in together and I actually felt like that was my last chance."
Pauline said Ferguson was very charming early in their relationship but things soon turned sour.
"You could tell by his mood," she said. "It would change and he would stop speaking to you. You could be together in the house and he'd ignore you, or give you a look.
"I would know how to annoy him then, because it would get it over with rather than deal with the prolonged mental torture. You'd be on eggshells knowing things were going to kick off but you didn't know when. The mental abuse is worse than the final product."
Both women said that Ferguson lost control when each of them plucked up the courage to leave him.
After confronting him about an affair, Hayley was attacked on Boxing Day 2012.
She said: "He pushed me out the door, pushed me down the stairs and I just went home, called my sister and we took everything we could.
"He came back to the house and smashed it up – kicked holes in doors and through walls. He was saying to me 'if you'd been a better girlfriend this wouldn't have happened'."
Ferguson's final attack on Pauline in 2006 resulted in a charge of abduction when he trapped her in her own home.
"He lost control." She said. "We had been separated for about four weeks at this point and he forced his way into my house. He was hitting me at the bottom of the stairs and by the time I got to the top of the stairs he had ripped my clothes off. He'd punched my face, my eye was black, I had scratch marks down my neck and back as he was trying to pull me back down the stairs."
After being approached by Police Scotland's domestic abuse taskforce both Pauline and Hayley decided to give evidence against Ferguson.
Pauline described giving evidence as "empowering".
She said: "They tried to insinuate that we are all jealous ex-girlfriends who can't let go of the past who've banded together and concocted this story but in actual fact until this I'd never had a conversation with Hayley.
"It's helped to understand that it wasn't our fault because it was the same (for both of us).
"Now it's official. He has this conviction. It's not just three 'jealous ex-girlfriends'. We will be believed."
A "high risk" abuser
Sentencing Ferguson to 26 months in prison, Sheriff Gillian Wade said: "He has been assessed as posing a high risk.
"Witnesses suggested there was some sort of trigger, but they never knew when the trigger would be.
"This was against a background of a controlling environment and coercive behaviour.
"There was an undercurrent which from time to time would escalate into violence.
"Clearly this was a very serious matter which spanned a lengthy period of time.
"The date of the first offence was 1 January 2005 and then spanned a period until 2017.
"It also involved the abuse of three partners, and whilst you do not accept you were to blame for some of the offences, that is not the view the jury took."
Sheriff Wade noted he had left his first victim with a scar on her lip and she imposed an additional nine month period of supervised release.
Perth Sheriff Court was told the social work report on Ferguson "did not make good reading" as he continued to downplay what he had done to his victims.
The jury found Ferguson, 44, Flairs Avenue, Arbroath, guilty of assaulting Pauline Myles on various occasions between 1 January 2005 and 16 June 2006 to her injury and permanent disfigurement during numerous incidents in Arbroath.
He was also found guilty of abducting her on December 10 by locking her in a house and then pushing her over and ripping her clothes during a violent struggle.
He was found guilty of injuring Hayley Adams by kicking her head and body between June 1 2010 and January 31 2011 and attacking her on various occasions between January 31 2011 and November 30 2012.
They also found him guilty of attacking Ms Adams by pushing her onto a bed and forcefully pressing a washing basket down on her face as he rammed her face into the mattress.
Ferguson was also found guilty of assaulting a third woman by pushing her, seizing her throat, stamping on her and locking her out of her home on various occasions between 1 July 2015 and 15 January 2017.
Hayley said of the prison sentence: "I feel quite good about it – I kind of had in my head that I wanted him to do at least a year but he was found guilty and we were believed at trial and that was enough.
"It's sort of a relief and hopefully that will be the end of it."
Pauline added: "It's the least that he deserves – even if he takes this year to acknowledge what he's done, because I don't feel he's remorseful."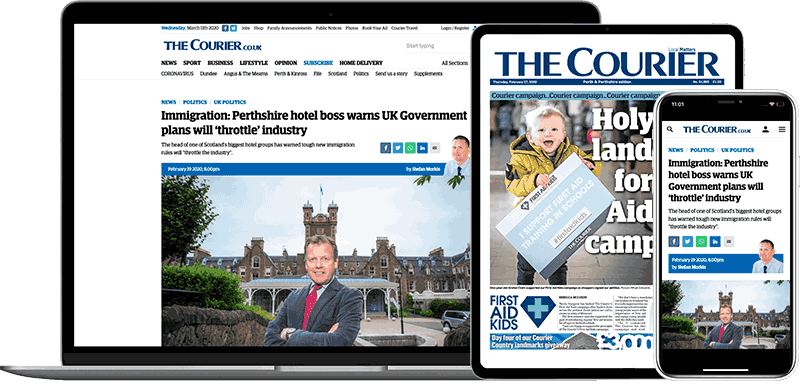 Help support quality local journalism … become a digital subscriber to The Courier
For as little as £5.99 a month you can access all of our content, including Premium articles.
Subscribe