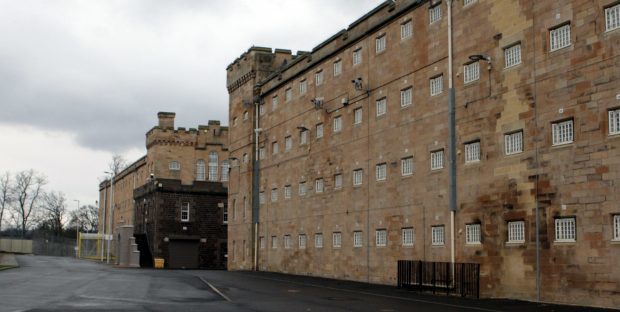 Councillors have moved to prevent prisoner votes from "skewing" the results of knife-edge elections in Perth and Kinross.
The Scottish Government is running a consultation on ending the blanket ban on prisoner voting in Scotland by granting the vote in local and Holyrood elections to those serving sentences between six and twelve months.
It argues this is to comply with European human rights legislation.
There are fears many prisoners may not be on the electoral roll, creating disputes over where they can vote, with the default becoming registration in the prison's constituency.
This runs the risk of having a disproportionate effect on some constituencies, giving prisoners extra political clout in elections.
By coincidence, the issue could be particularly relevant in the Perth and North Perthshire constituency, which includes Perth Prison and Castle Huntly at Longforgan.
The incumbent MP, Pete Wishart retained his seat by just 21 votes in 2017 in a close fight with Scottish Conservative, Ian Duncan.
Perth and Kinross Council's response to the Scottish Government consultation states: "As a local authority with two prisons within its geographical boundary which take prisoners from all over Scotland, we would support an arrangement whereby prisoners were able to vote only in the location of the prisoner's ordinary residence.
"This would avoid the skewing of votes for a potential significant population."
The response highlights that many prisoners may not be on the electoral roll.
---
>> Keep up to date with the latest news with The Courier newsletter
---
"We suggest that a system be required which identifies the various constituencies for which each prisoner is eligible to vote at the point of their prison sentence commencing to avoid any dispute."
Around 700 prisoners are currently held in HMP Perth and around 300 in Scotland's only open prison HMP Castle Huntly.
Though only those serving shorter sentences are set to be given voting rights under the Scottish Government proposals, they could have a considerable effect on local government elections where turn outs and majorities can be small.
A Scottish Government spokesperson said prisoners would be registered to vote by declaration of local connection to a previous address or local authority, rather than the prison address.
"This would avoid the potential for large numbers of prisoners, registered to the prison, to cause distortion to voter numbers and electoral results, especially for Scottish local elections given the smaller sizes of wards."
The debate on the issue at a full meeting of Perth and Kinross Council prompted ill-tempered scenes among councillors this week.
Councillor Michael Barnacle, an Independent, threatened to walk out after deputy provost Willie Wilson ruled against considering a motion opposing almost all voting rights for prisoners.
That amendment was then accepted but it –  and another amendment proposing voting rights for those serving sentences of up to five years – failed to carry.
This meant councillors backed the original proposal, by 18 to 12 votes, to back voting rights for those serving sentences of 12 months or less and to call for a system to identify a prisoner's constituency as soon as an inmate begins their sentence.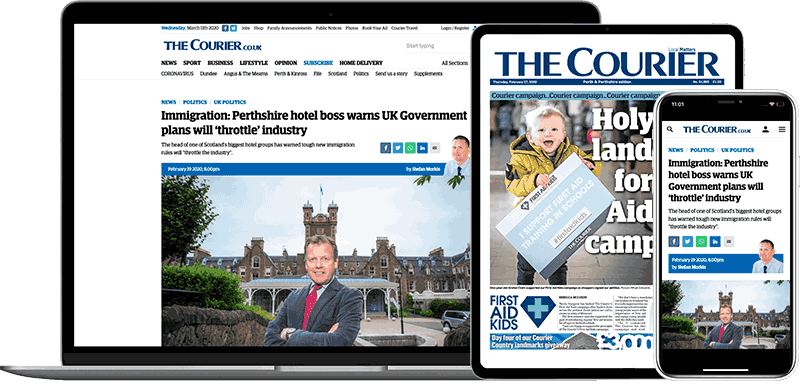 Help support quality local journalism … become a digital subscriber to The Courier
For as little as £5.99 a month you can access all of our content, including Premium articles.
Subscribe