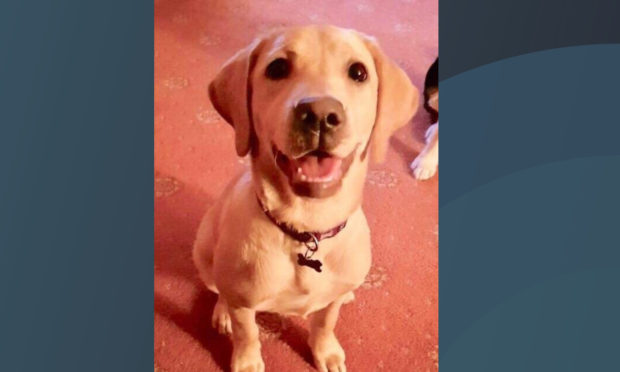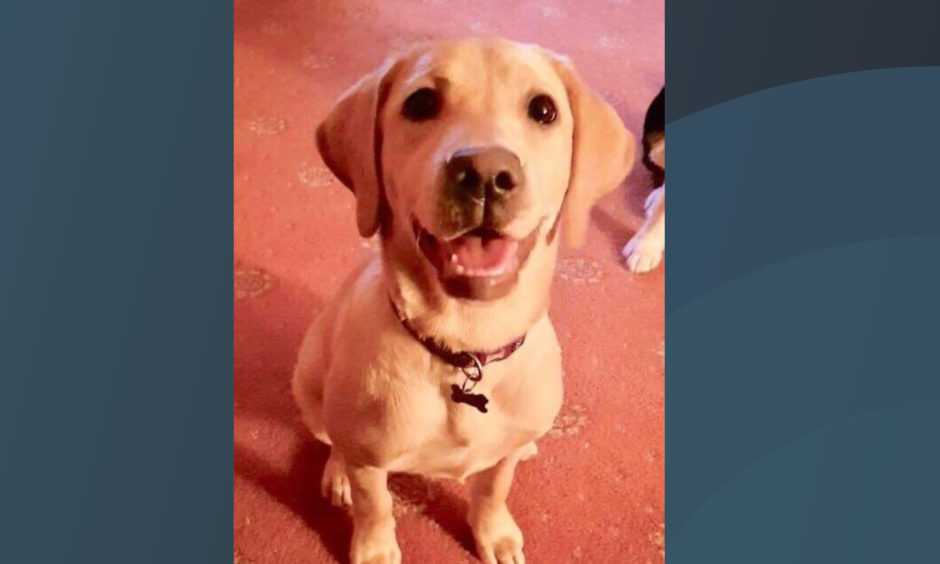 The hunt for a missing Labrador puppy which fell into the river at a beauty spot near Dunkeld has entered a second week with volunteers continuing to comb the local area.
On Saturday, around 60 helpers gave up their time to search for Rossi, an 11-month old golden Labrador which disappeared into the waterway at Black Linn Falls at the Hermitage in Highland Perthshire on Sunday February 24.
There has been two unconfirmed sighting of the young dog since its disappearance and volunteers say they will continue to search for the animal.
Katie McCandless-Thomas, who has organised the searches through her Dog Friendly Perthsire Facebook page, said the response from the community has been "amazing".
Katie said: "There has been an overwhelming kindness and support from the dog community in Perth and even beyond.
"We've had people with drones, walkers, kayakers. On Saturday we had about 60 people out searching and people had come from as far as Edinburgh.
"We've had people supporting the family as much as they can.
"The outpouring of support on Facebook has been amazing, there's been messages from all over the world giving words of kindness to her family at this difficult time.
"I've been helping people with missing dogs for seven years but with this one especially people have been coming together to help the family."
Katie said the hunt for Rossi will continue this week and anyone looking to help with the search can get in touch via the Dog Friendly Perthshire Facebook page.
She said: "We're just going to continue searching.
"All we need is one confirmed sighting and it will help us. We're lucky to have had so many volunteers to help us cover such a wide area."
Hundreds of people have left supportive comments online for Rossi's family with many pledging their time to go out and help look for the lost dog.
Colin Greig commented: "I walked for a few hours on Saturday up past Rumbling bridge and then back down staying beside the river as much as it was possible on the opposite side from the car parks.
"I followed down as far as the caravan park but no sign of Rossi."
Angela Lamont said: "Hubby and I with our doggies in tow went out searching for Rossi this afternoon in the area but obviously no sightings of him.
"Thoughts are with the owners, fingers crossed there is a positive outcome."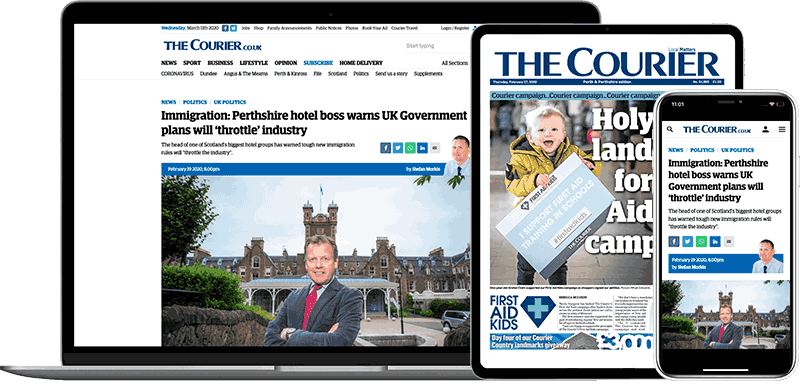 Help support quality local journalism … become a digital subscriber to The Courier
For as little as £5.99 a month you can access all of our content, including Premium articles.
Subscribe