Perth pensioners have hit out at the council after it emerged they are facing bumper extra charges to play golf on a popular city centre course.
Councillors have been accused of "pensioner bashing" after it emerged the increase for a senior season pass to play on the council-owned North Inch course is much larger than that being levied on working golfers.
The senior/concession season ticket has increased by 26% from £229 to £289 while the adult fee has increased by 13% from £299 to £339.
Council bosses agreed in February last year to stop subsidising the course, which is popular with retired golfers through the week, and warned further price increases are on the way.
One older golfer, who did not wish to be named, said: "Normally, the price goes up by the rate of inflation, but 26% may be the rate of inflation in Venezuela but not this country. It looks like old-aged pensioner bashing to me."
Dave McDonald, 72, a retired joiner, said: "We're all pensioners here and £60 is quite a lot of money, especially when those that are earning are only expected to pay an extra £40. You'll get to the stage where people don't want to pay and you're driving them away."
George Thomson, 70, a retired teacher, said the majority of older players could afford to pay the extra charge. "Many of us are better off than working people at the moment. They have put a lot into the course and I think it is fair."
However, Brian Sloan, Age Scotland's chief executive said the rise could restrict pensioners on fixed incomes from taking part in golf.
"This could limit the opportunities they have in their area to connect with others while staying active in later life," he added.
A Perth and Kinross spokeswoman said North Inch Golf Course still offered great value.
She said: "Current season ticket prices are approximately 50%, or less, than local 18-hole private member club fees.
"With the improved condition of North Inch Golf Course, it is believed that the proposed increase in costs will remain exceptional value for money and will still only reach approximately 65% of 18 hole private club fees."
She said the fees for young adults, juniors and families had not increased, but warned more rises would likely be necessary in the future.
"In February 2018, elected members agreed to remove the North Inch Golf Course subsidy in 2020/21, therefore moving the operation of the course to full cost recovery model.
"Annual season ticket prices will need to potentially increase by 15-20% in both financial years 2019/20 and 2020/21 to achieve this," she added.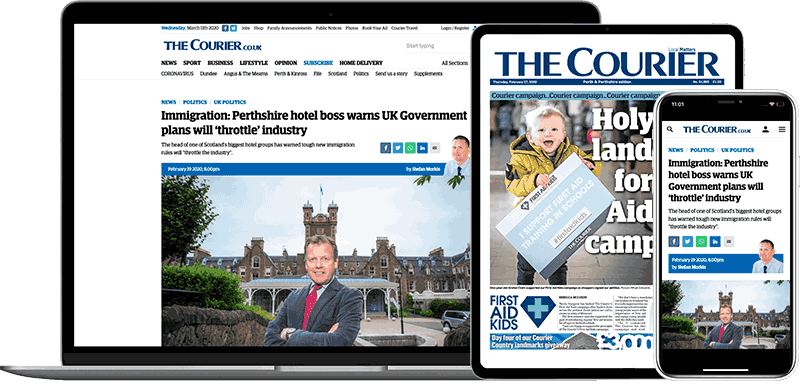 Help support quality local journalism … become a digital subscriber to The Courier
For as little as £5.99 a month you can access all of our content, including Premium articles.
Subscribe