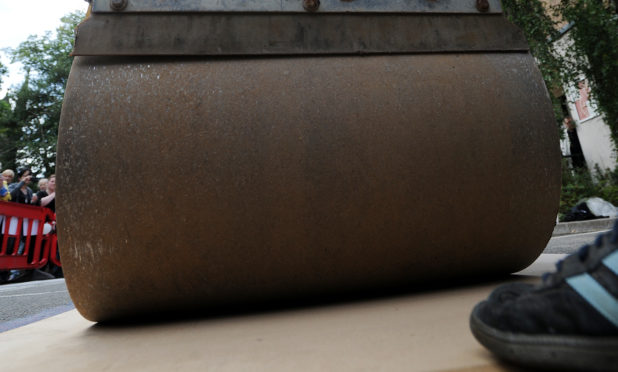 A man whose family were being harassed over unpaid drug debts decided to pay them off by stealing a £5,000 road roller.
Kevin Robb, 35, was spotted stealing the heavyweight roller and other items from a construction site by witnesses who captured the incident on their mobile phones.
Perth Sheriff Court was told Robb had been working nearby and identified the building site as a soft target to carry out a high-value theft. He was seen acting suspiciously and was caught red-handed as he tried to make his getaway.
Depute fiscal Matthew Kerr said: "Witnesses were at home at 10.40pm when they saw a white van at the entrance to the construction site. It was driven into the site through an insecure fence. Police were contacted.
"At 11.05pm they noted the vehicle leaving the compound. They obtained footage on their mobile phones."
Solicitor Greg Cunningham, defending, said: "Until the commission of this offence he had been living an uneventful and tranquil life. He had drug issues in the past.
"Another individual was released from a significant prison sentence and debts he had relating to the past had surfaced.
"His family were being pestered by this individual and their cronies and he came to the conclusion he had to do something to pay off the debt quickly.
Robb, of Cultenhove Road, St Ninians, Stirling, admitted stealing the single drum pedestrian roller from the site in Duntaylor Avenue, Aberfeldy on November 12. He also admitted stealing a vibrating plate and a Honda 2k VA generator, but had his not guilty plea accepted to a heroin possession charge.
Sheriff Lindsay Foulis said: "You will appreciate this is a significant offence."
He ordered Robb to carry out 240 hours unpaid work in the community.