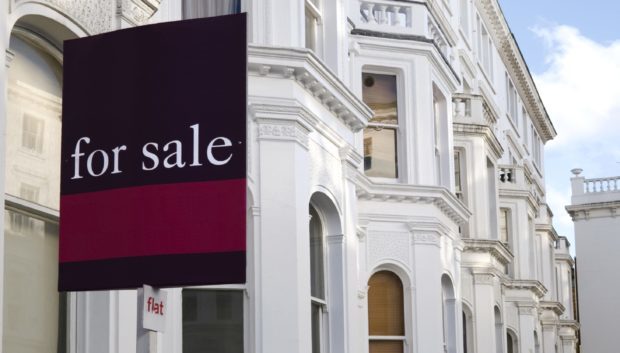 The Perthshire property market is being buoyed by buyers looking for a cheaper alternative to the capital.
Local estate agents believe the short commuting distance to Edinburgh and Glasgow coupled with value for money are pushing people north in their search for a new home.
Sales were also reported to be up by a quarter in recent months.
Gary Robertson, of Premier Properties in Perth, said the area was attracting a significant number of buyers from England.
He said: "Within the Perthshire market we are certainly seeing more buyers coming from areas such as Glasgow and Edinburgh where the market is incredibly buoyant.
"Because the Perth area offers a great degree of convenience in terms of commuting distance and travel links, it seems that a number of buyers are willing to move to the area to get more for their money and commute for work purposes.
"The area is also blessed with some fantastic scenery and amenities so for some of these buyers, it's a bit of a lifestyle change that has prompted them to look here.
"Perhaps surprisingly, we are also seeing an increase in buyers from down south looking to move to the area which again probably has to do with the fact that Perthshire is very central, is an attractive area and offers great value for money in comparison to some of the inflated prices south of the border."
He added: "January started a bit slowly but really got going towards the end of the month and February was a very busy month overall. Our own sales figures for these two months showed a 24% increase compared to the same period in 2018."
This figure was backed up by a report from property consultancy Galbraith.
The firm reports that property sales in Perthshire, Kinross-shire and Angus held strong with lifestyle buyers driving competition for rural properties.
The total number of property sales completed by Galbraith in Perth in the last three months of 2018 rose by 25% in comparison to the previous quarter.
A spokesman for the firm said: "Interestingly, this quarter 60% of buyers were Scottish, 35% were from the rest of the UK and the remaining 5% were international buyers. In the previous quarter all the buyers secured by Galbraith in the Perthshire area were Scottish, demonstrating an ever evolving and changing property market."