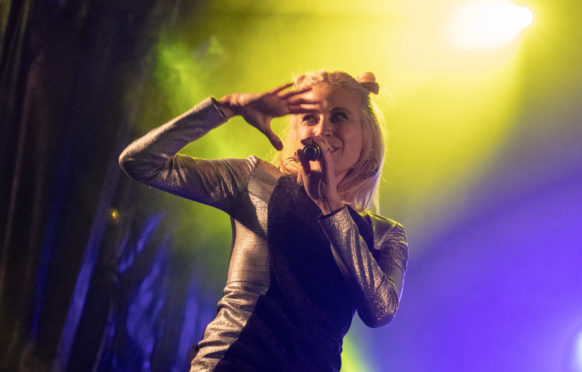 A new study has revealed Perth's Christmas lights extravaganza in November was the most expensive – but also the most successful – so far.
Nearly £230,000 of public cash was spent on the seasonal shindig, including more than £120,000 on entertainers such as chart-toppers Pixie Lott and James Arthur.
An economic analysis shows the event brought 91,000 visitors into the city – up from 80,000 in 2017 – and generated a record-breaking £1.96 million for the local economy.
The figures have been released by Perth and Kinross Council as part of an assessment of it's Winter Festival programme, now in its sixth year.
Next week, councillors will be asked to consider the future development of the festival, as visitor numbers reach capacity.
Following the event, a survey was issued to 453 city centre businesses to gauge their reaction. Only 31 responded.
Of those, 61% said the event had a positive effect on their business, while 26% said the impact was negative. A further 13% said they notice no effect.
One shopkeeper suggested that while the switch-on drew thousands into the city centre, few were encouraged to stay and shop.
The assessment also highlights the success of the Perth Riverside Light Nights, which launched in 2017. A survey was carried out on the opening Robert Burns-theme weekend, which showed a £230,000 economic boost.
An average of 3,689 visitors attended each night.
The council's business development team leader Alan Graham said: "The audience numbers for the Christmas lights event have grown enormously since 2012 and the city centre is effectively now at capacity in terms of visitor numbers at the peak of the event.
"The Riverside Night Lights have quickly become a major feature of the Winter Festival and is proving a popular attraction to the city.
"Events of this scale require significant planning with input from across the housing and environment service, and from colleagues in the emergence services."
He added: "The events strategy is being revised and in line with this, it is proposed that there is due consideration of the resourcing requirements and revenue opportunities for the Winter Festival programme, in line with the budget review process."
Council officers considered introducing an entry fee to the switch-on ceremony in 2018.
The local authority spent nearly £190,000 on the 2017 show, starring Alesha Dixon.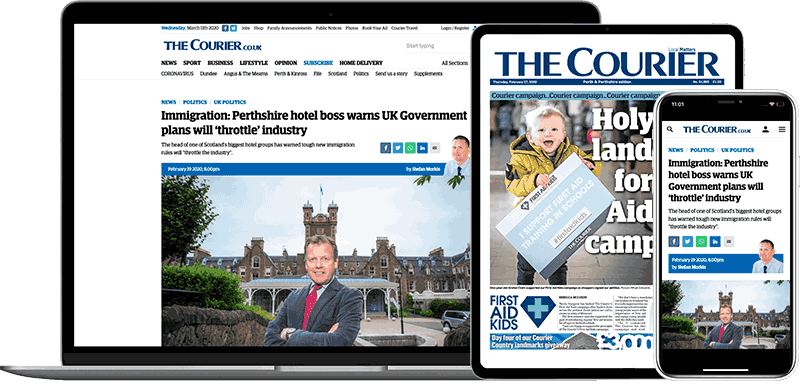 Help support quality local journalism … become a digital subscriber to The Courier
For as little as £5.99 a month you can access all of our content, including Premium articles.
Subscribe