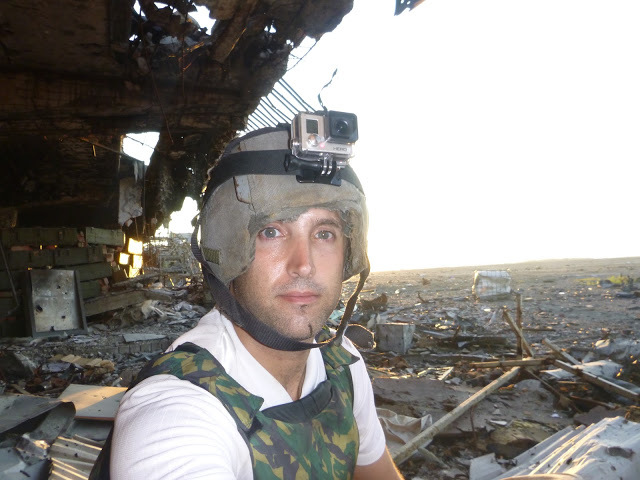 A former Perth High School pupil has been branded an enemy of Kosovo and banned for life from the country.
It comes after freelance journalist/blogger Graham Phillips filed a series of reports from the Balkans which saw him on the end of multiple death threats.
Mr Phillips, who studied at Dundee University, was told by Foreign Minister Behgjet Pacolli that his status was 'non-grata' after he criticised the country's leaders and slated them as "war criminals and terrorists".
He has now been banned for life from Kosovo following a furious backlash which also saw him compared to Norwegian mass child murderer Anders Breivik by the CEO of Kosovo's biggest foundation.
When people like Graham Phillips, extremist YouTube reporter; or Breivik, the Norwegian children-killing terrorist; or #neonazi football hooligans from East Europe; or French white supremacist Identitarians – all support #Serbia's claim over Kosovo – we know we're on right track.

— Petrit Selimi (@Petrit) March 10, 2019
Mr Phillips – who has worked as an independent crowdfunded journalist for five years – was reporting from Kosovo for his YouTube channel, which has more than 70 million views and 130,000 subscribers.
He told The Courier: "As for the reaction, we can interpret that in different ways.
"In one way, it shows us the power of independent media.
"I am literally just a guy with a camera and a YouTube channel who went to Kosovo and went around filming and reporting what I saw which has caused an absolute meltdown in the Kosovan government and actually a reaction that has been absolutely hysterical.
"Now bear in mind, I just went there, of my own volition, on a micro-budget funded only by crowdfunding and reported what i saw there.
"We live in an era where people are very quick to cry 'hate speech' at anything they don't like so actually what I've said about Kosovo I've kept to facts supported by evidence."
Mr Phillips said he experienced "mass attack on my output" after his reports went online including death threats from Kosovars with links to the Kosovo Liberation Army which fought in the Kosovo war.
He said he was also attacked by the local media with one agency encouraging its 400,000 Facebook followers to bombard him with messages and demand his online platform was taken down.
Critics of Mr Phillips's Kosovo reportage have accused the former Russia Today journalist of pursuing a pro-Serbia agenda as a result of his links to Vladimir Putin's country.
Mr Phillips is no stranger to controversy.
He was forced to deny claims he was a "Putin agent" when his phone records were seized by the Ukraine government in 2017.
He also had a bag thrust over his head and assault rifles levelled at him in 2014 by Ukrainian security forces while covering the Crimea war.
He was called an enemy of the state, deported to Poland and banned from Ukraine for three years for being a "Kremlin propagandist" and supposedly "supporting terrorism".
Last year Mr Phillips was arrested by armed police and spent a night in custody after "gatecrashing" the Georgian Embassy in London during a public exhibition of work by artist Gia Bugadze to mark 10 years since the war between Georgia and Russia over South Ossetia.
Distrust between Kosovo and Serbia still remains strong two decades after the Kosovo war which was the last conflict that accompanied Yugoslavia's collapse.
The conflict broke over Kosovo's independence.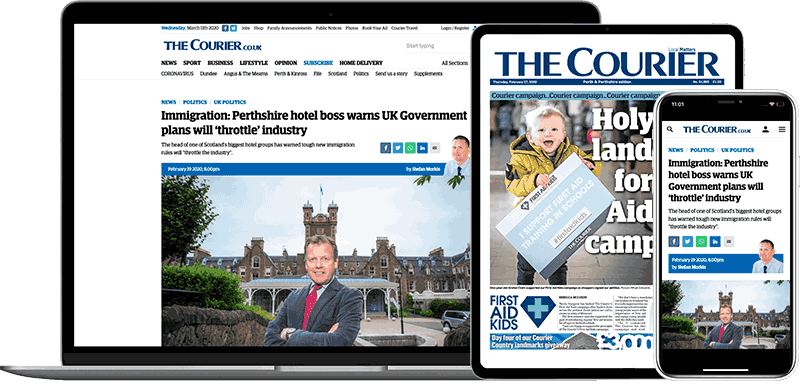 Help support quality local journalism … become a digital subscriber to The Courier
For as little as £5.99 a month you can access all of our content, including Premium articles.
Subscribe