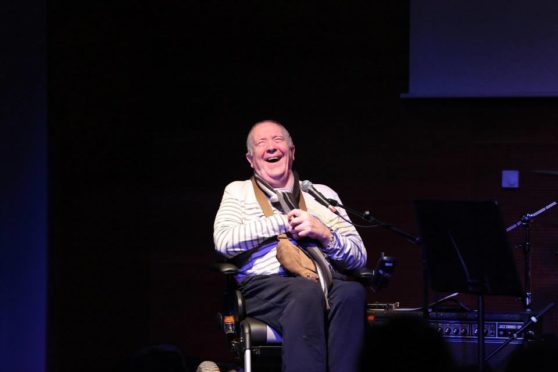 Perth musician and stroke survivor Alwyn James will take to the stage this month to help save a vital rehabilitation service.
The 79-year-old will play Perth Theatre on Sunday March 24 to help Chest Heart & Stroke Scotland's urgent appeal to raise £30,000 by March 31 so they can save their pilot scheme in Perth and expand it across Tayside.
The gig comes 24 years after Alwyn suffered a serious stroke which took his ability to walk and speak. He also lost the use of the right hand side of his body.
After spending more than a year recovering in hospital and fearing his musical career was over, Alwyn and his band, Roll Wyn James, have now recorded seven albums and the blues pianist and singer has also raised  £12,500 for Chest Heart & Stoke Scotland and £7,500 for other causes over the years.
Alwyn said: "I know first-hand how important it is to have support after a stroke, not only from friends and family but from charity's like Chest Heart & Stroke Scotland.
"I am so glad that I am back doing what I love.
"I want to make sure that other stroke survivors can get their lives back and achieve their goals."
He added: "It is going to be brilliant and fantastic to see any friends who can make it and support the event.
"We are also celebrating the release of our latest album, 25 Years, so will feature tracks from this, along with some very special guests.
"It is an early 80th birthday celebration for me as well. So let the good times roll."
The gig is one of a number of events that Chest Heart & Stroke Scotland are using to try and raise funds to save their pilot holistic rehabilitation service.
The charity will also host a Big Beano Bucket Shake in Perth and Dundee where volunteers are asked to dress up as their favourite comic book characters and raise money for the cause.
Jane-Claire Judson, chief executive at Chest Heart & Stroke Scotland, said: "It is amazing to see Alwyn once again getting behind us and supporting stroke survivors across Scotland.
"Alwyn is a huge inspiration to us all and we're delighted that he is using his talents and musical platform to save the service and help rebuild more lives.
"The support he has shown us over the years has been absolutely incredible.
"The money he has raised will help others to live their lives to the full just like Alwyn.
"We want to ensure there is no life half lived in Scotland and Alwyn is the perfect example of this – what an inspirational guy."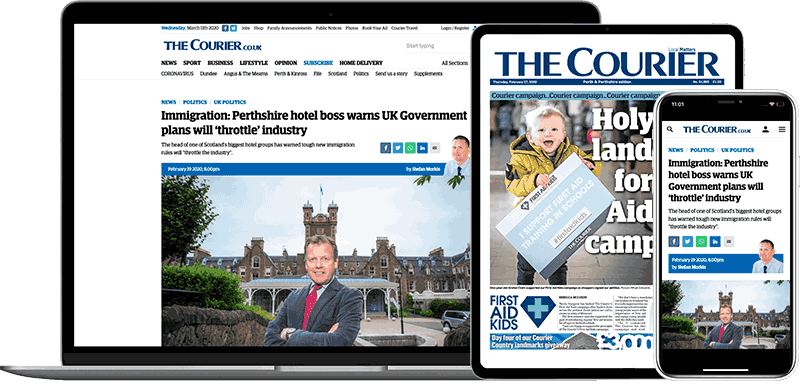 Help support quality local journalism … become a digital subscriber to The Courier
For as little as £5.99 a month you can access all of our content, including Premium articles.
Subscribe