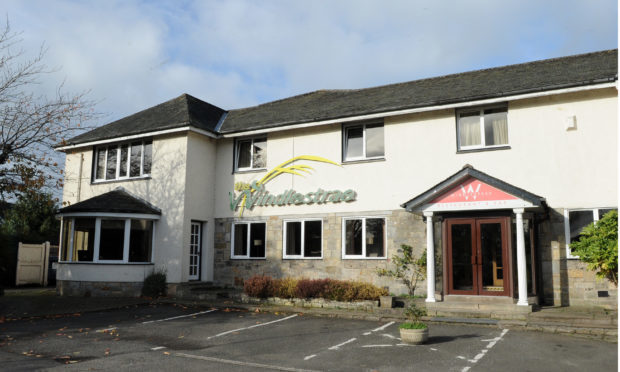 Developers have abandoned controversial plans to demolish a once-thriving Tayside hotel.
Retirement homes specialist McCarthy and Stone has confirmed it is ditching its £4 million bid to redevelop the landmark Windlestrae venue at Kinross.
The firm sparked anger with its plan to clear the 55-acre site to make way for more than 30 homes. The specialised accommodation was meant to help cope with the area's soaring older population.
The Kinross-shire Civic Trust was among the objectors to the proposal, arguing against the loss of mature trees in the hotel grounds – some up to 50 years-old – and claiming the building could be adapted for future use instead of demolished.
The hotel, which was operated as part of the Crieff Hydro chain, closed its doors in October.
A spokeswoman for the developers said: "Following a strategic review by McCarthy and Stone last year, we are no longer pursuing any new developments within Scotland and have permanently withdrawn our plans for the Windlestrae Hotel site in Kinross."
The company said it had decided to quit Scotland after a sharp drop in profits. It has formally withdrawn its planning application for the site.
The decision has come as a relief to the hotel's former owner Terrance Doyle who campaigned to save the site.
"I built this hotel and it was built to last for 100 years," he said. "It's a great asset for the community, but it has been grossly neglected over the years.
"I had a walk through the site with some former guests just the other day, and there were some tears about the fact it was going to be demolished."
About £2 million was invested in the building during the 1990s.
Kinross Community Council had also opposed the plan, claiming it represented an "overdevelopment" of the site.
Acting secretary Dave Cuthbert said: "We estimated from the drawings that the site extends to some 1.2 hectares. This gives a density of housing as roughly 30 units per hectare and we considered this excessive."
It is understood the 50-bedroom hotel was on the market for several years, but failed to attract much interest.
McCarthy and Stone had backed up its proposal with statistics from the Tay Strategic Development Plan. It stated that the population of residents over 65 increased by 56.2% between 2002 and 2015 within the Kinross area.
The company also said the development would boost the local economy by £3.6 million.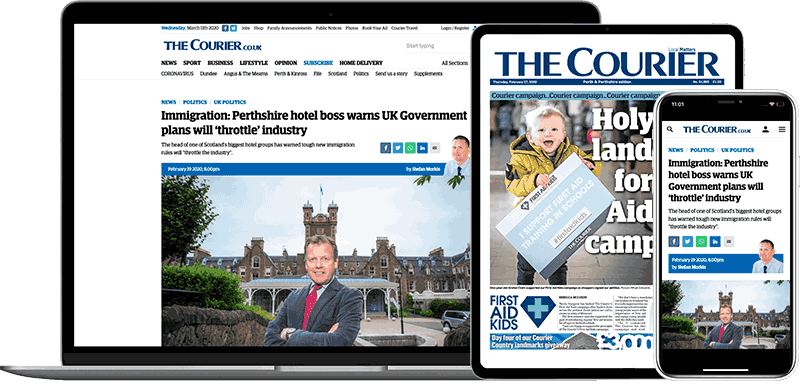 Help support quality local journalism … become a digital subscriber to The Courier
For as little as £5.99 a month you can access all of our content, including Premium articles.
Subscribe