A motorist has described the terrifying moment he saw a car heading down a slip road on to the M90 into the face of oncoming traffic.
The motorway was closed between Junction 9 and 10 northbound, near Bridge of Earn, after what police described as a "multi-vehicle" accident.
Driver Wattie Garland, 51, says he saw a car joining the motorway in the wrong direction and was just feet away from being involved in a collision himself.
Wattie said: "I was coming up from Dunfermline towards Perth and I saw cars braking in front of me on the slip road.
BREAKING NEWS: 'Number of injuries' in multi-vehicle motorway crash
"I was overtaking a lorry and I saw a car — I'm not sure what type — with a male driver in it and he was just coming the wrong way down towards the motorway.
"A lorry behind me swerved out and I just saw dust and cars in the hard shoulder in my mirror. I think the car might have gone into the side of the lorry."
Wattie is a trained first-aider and says he's frustrated he could not help at the scene.
"There was no way I could stop because I was already past it," he said.
Wattie, who lives in St Madoes, said conditions were good and there was no obvious reason why the driver was heading the wrong way.
He added: "He was going about 30-40mph but the guy's face was total fear. He'd obviously realised he'd made a mistake, rather than anything deliberate.
"I'm just in a bit of shock because it was so close to me being involved in it.
"I just hope everyone is OK."
The M90 fully reopened at around 4.40pm.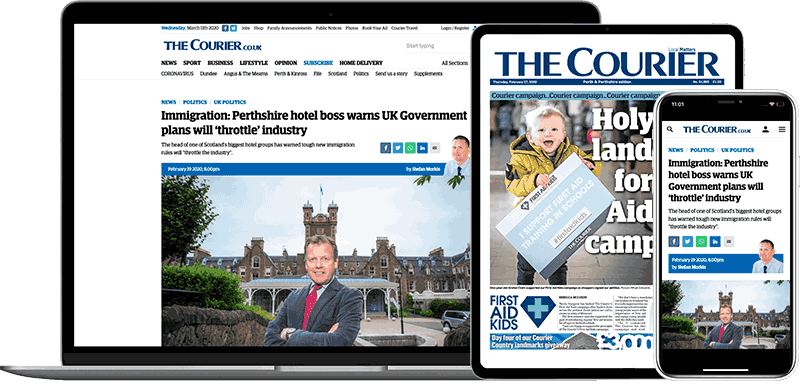 Help support quality local journalism … become a digital subscriber to The Courier
For as little as £5.99 a month you can access all of our content, including Premium articles.
Subscribe