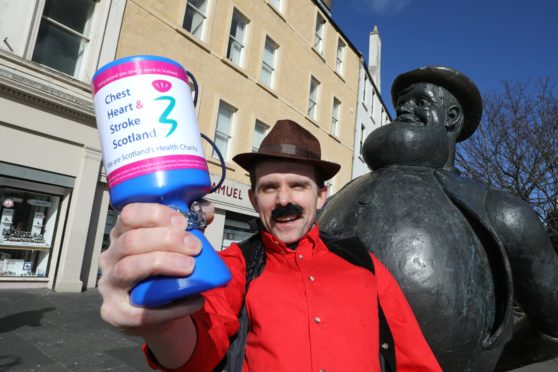 A charity's campaign to save their vital stroke service in Perth and expand it across Tayside has smashed the £10,000 mark in less than three weeks.
Chest Heart & Stroke Scotland needs to raise £30,000 by March 31 to continue the pilot holistic rehabilitation support project which helps stroke survivors maintain their independence.
Ahead of this weekend's huge fundraising push which includes the Comic Book Bucket Shake in Perth and Dundee and a concert by Alwyn James, Chest Heart & Stroke Scotland have announced they have already raised £11,449.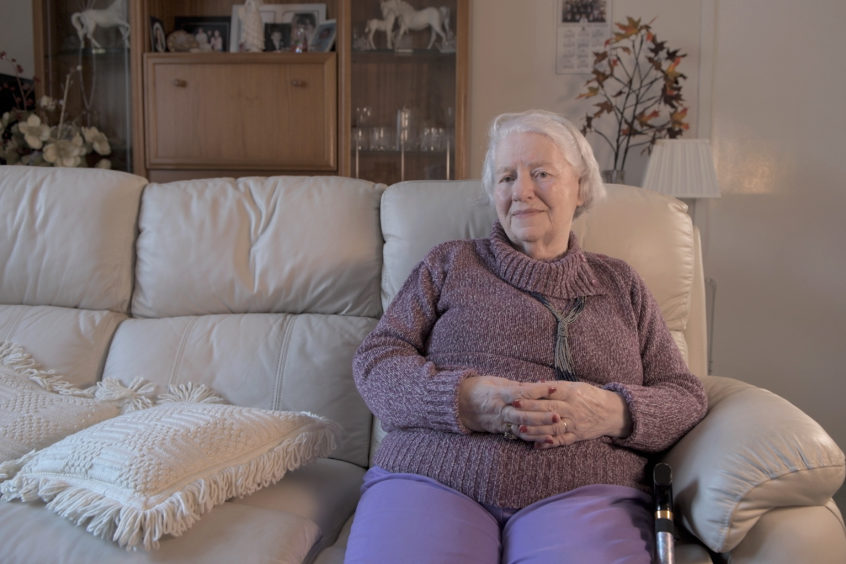 The charity now has just over a week to raise the remaining £18,500 and are asking people to dig deep and save the service ran by Hazel Staniforth at Perth Royal Infirmary.
Survivor Irene Smeaton, 84, from Letham, uses the service to help rebuild her life following a stroke in 2018.
---
>> Keep up to date with the latest news with The Courier newsletter
---
Irene said: "I can't believe how generous people have been. But we need to keep going.
"The fact that the service is under threat, that frightens me, because I've had so much help and I'd really like other folk to have the same help that I've had.
"Because of my stroke my life has changed tremendously.  I can't do what I could before.
"But Chest Heart and Stroke Scotland – through Hazel – has helped me tremendously.
"Hazel has helped me do things that there's no way I could have done on my own, like walking to the bus stop.
"Now I want to get on a bus, but I can't do it alone.
"Help me and so many others across Tayside live life to the full after their stroke."
Jane-Claire Judson, Chest, Heart and Stroke Scotland Chief Executive, said that people's stroke recovery in Tayside was in danger if the funds could not be raised.
Ms Judson said: "We've been blown away by people's generosity.
"People across Tayside are really coming together to save this service – but we still desperately need donations.
"People's stroke recovery in Tayside is under threat.
"If we don't raise another £18,500 by the end of the month, there won't be enough people to help stroke survivors across the region live life to the full.
"People like Irene deserve a chance to do more than just survive their stroke.
"She deserves a chance to get her independence back and  have the confidence to get on a bus again.
"That can't happen without people's donations.
"Donate online or join us at our Comic Book Bucket Shake at the weekend to help Irene and so many others in Tayside really live."
The Comic Book Bucket Shake will take place in Perth on Saturday from 11am till 3pm with volunteers meeting at the Chest Heart and Stroke Scotland shop on High Street.
On Sunday the even will take place in Dundee from 12-4pm with volunteers meeting at the Chest Heart and Stroke Scotland shop on Reform Street.
Donations can also be made online at www.justgiving.com/campaign/tayside