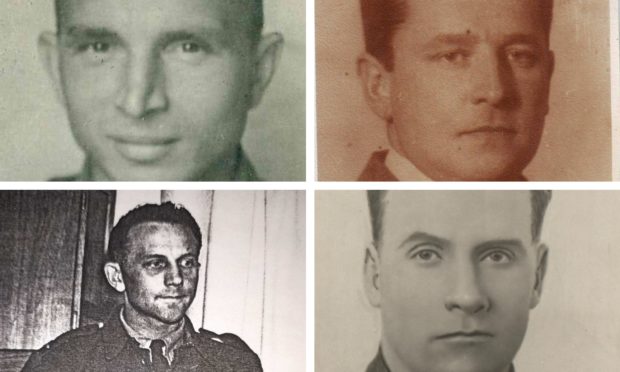 A Perthshire village will hold a memorial to three Russian airmen and a Czechoslovakian colleague who were killed in a plane crash during the Second World War while training with the RAF at Errol.
Aleksandr Gruzdin, Aleksandr Alexeev,  Vaslily Dryamin and Frantisek Drahovzal  all  died when their plane crash landed at Fearnan on May 29 1943.
On May 6 the residents of the village will remember their sacrifice by laying a memorial stone and planting a tree.
The story was uncovered by Russian author Anna Belorusova while she was researching a book about her grandfather's time during the war and learned he had served with the men who died.
Anna has since travelled to Fearnan Village on two occasions and will return again in May to mark the accident alongside the residents of Fearnan, the Russian Consul General, the Lord-Lieutenant of Perth and Kinross and others.
Anna said: What started few years ago as a family research in the life of my grandfather led me to writing a book which brought back to light many forgotten names and personal stories.
"That of the Fearnan crash is particularly poignant as these brave men never made it home.
"It has strongly resonated with many ordinary people, both in Scotland and Russia, and I am very grateful to everybody for their support of the forthcoming significant ceremony.
"By doing it we write together a new page in this saga, just as my grandfather and his Russian and British fellow airmen would want it to happen."
The airmen were members of the handpicked Moscow Special Assignment Airgroup who arrived in Errol in January 1943 as part of a secret allied operation called Albemarle with Major Aleksandr Gruzdin as their senior officer.
They entered the 305 Ferry Training Unit – a new RAF formation established for the purpose of training Russian crews on two-engine Albemarle bombers modified for transport use in the Eastern Front.
On the day of the crash Gruzdin's crew, with their Czech cook Frantisek Drahovzal on board, took off for a standard 40-minute flight.
Around Loch Tay the aircraft went into an uncontrolled descent and crashed near Fearnan.
The plane narrowly avoided hitting the village, crashing into the ground just inside the Cow Park, to the east of Clach-an-Tuirc, where it exploded.
It is reported that the shock waves from the impact "cracked windows and blew open house doors in the village, and caused terrified livestock in the adjoining fields to stampede."
The four men on board were killed instantly.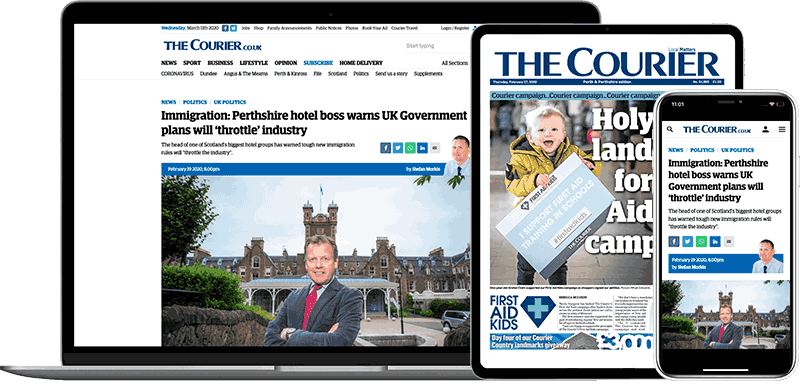 Help support quality local journalism … become a digital subscriber to The Courier
For as little as £5.99 a month you can access all of our content, including Premium articles.
Subscribe