Over 100 people gathered in Perth on Friday to pay their respects to the victims of the Christchurch terrorist attack.
Representatives from different communities across Perth and beyond gathered for the Peace Vigil at View Point to commemorate the victims and show solidarity with both the people of New Zealand and the Muslim community.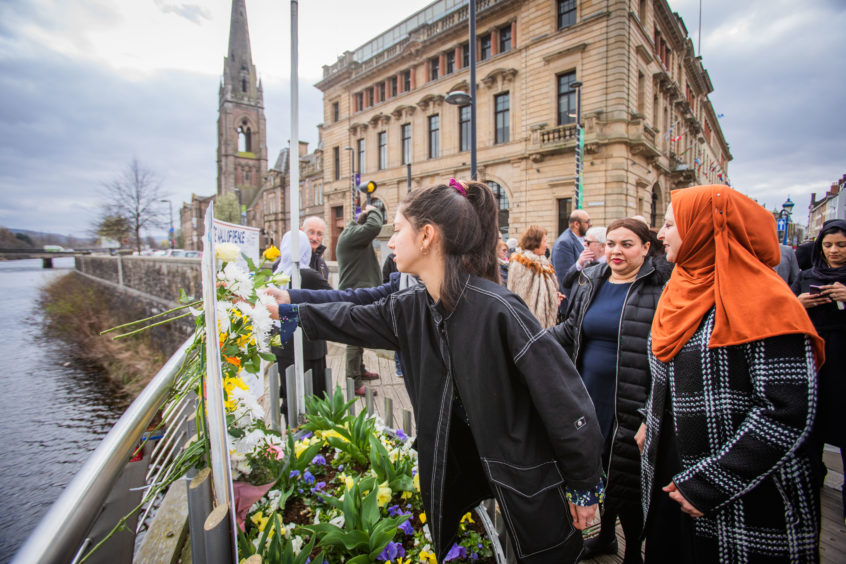 Guest speakers from the Muslim, Christian and Hindu religions joined with Scottish, Indian, Polish, Pakistani and New Zealand speakers in condemning the atrocity and putting forth a message of love and community.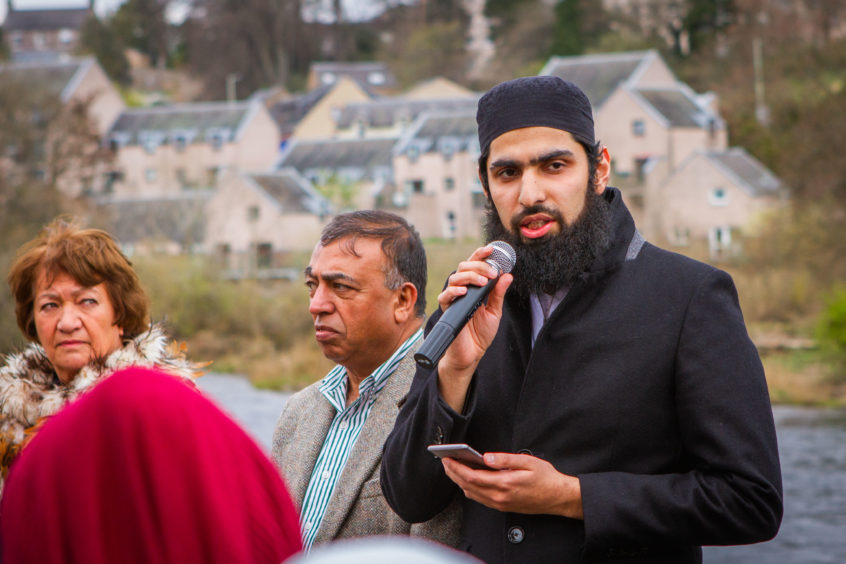 During the Peace Vigil Imam Ibrahim, the Imam of Perth, gave a stirring rendition of the Azaan, the call to prayer.
The Azaan is one of the last things the victims of the Christchurch shooting would have heard before they were killed.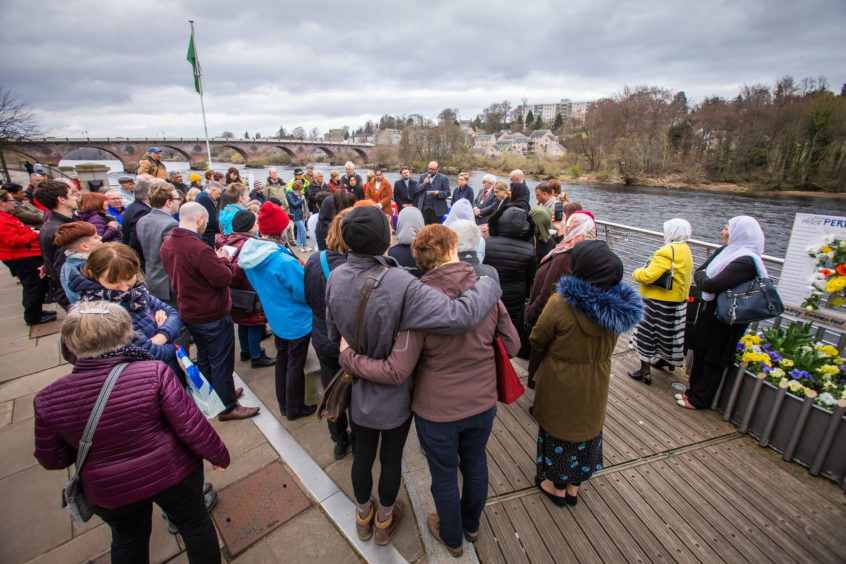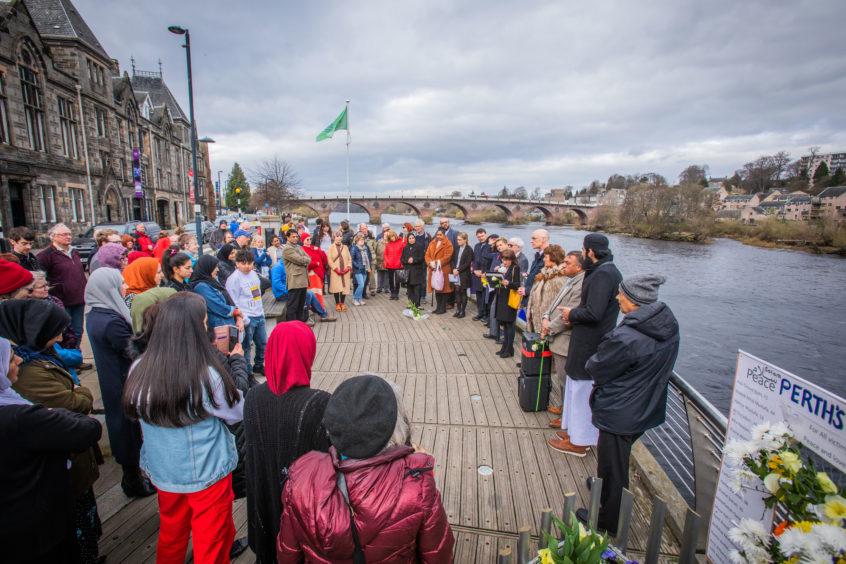 The prayer was followed by a two minutes silence to remember the dead.
Imam Ibrahim said: "We are here to show our humanity.
"To show that we are all one nation. It doesn't matter what religion we all are. We are all one."
Aziz Rehman, vice-chair of the Pakistani Welfare Community, said: "We come here to stand up and say to the people that Muslim's are not terrorists. Terrorists have no religion – they are only terrorists."
For more on this story, read Saturday's Courier.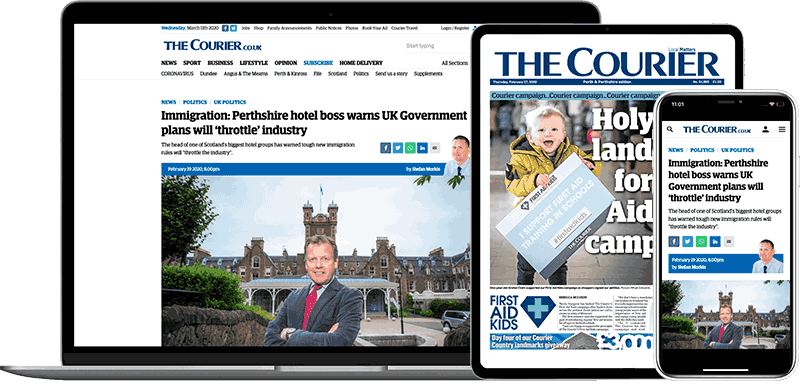 Help support quality local journalism … become a digital subscriber to The Courier
For as little as £5.99 a month you can access all of our content, including Premium articles.
Subscribe