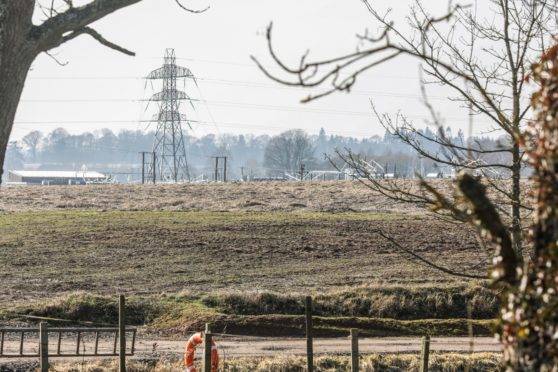 Safety fears about proposals to house a battery storage unit on the edge of a town in eastern Perthshire have been raised at a second consultation.
London energy firm Coronation Power unveiled plans for a battery storage unit just off Coupar Angus's Pleasance Road and held a statutory consultation in January.
But the business came under fire for holding the meeting at a venue without wheelchair access and being unable to answer some locals' questions.
The firm sent two representatives from Arcus Consultancy but more than 50 local residents left with as many question as they arrived with, most relating to location, noise, security and safety.
After much protest, Coronation Power agreed to a second consultation which was held in the ground floor room of the Town Hall at the end of March.
Managing director Vickram Mirchandani attended the second meeting, and was quizzed on how much of a fire hazard the complex would be.
Several local residents raised their concerns that the batteries, which are made by technology giants Samsung, could overheat or explode, and asked what measures would be put in place to protect the town.
The South Korean firm's previous issues with goods combusting was raised, but Mr Mirchandani told residents to "trust the brand".
He said: "There were around 50 people there again and only about eight or 10 of them were strongly against the proposal.
"Fire safety was the biggest concern after I reassured people that the unit would not be as visually intrusive as they'd expected.
"This is a valid concern and whilst I couldn't explain the mechanisms at the time, I said to trust the brand, like you would with a mobile phone or a TV.
"I went back to the manufacturers, Samsung, and found out the details, which I've passed onto the community council.
"I would be very, very surprised if this isn't approved now. I'd call the second consultation a big success.
"It's a good site and that's been acknowledged by the planners. We've addressed everything now.
A Sungrow-Samsung spokesperson defended the company's products.
They said: "Our battery has six protections and we also install the fire extinguish system in the container which encompasses the smoke detector and temperature sensor.
"If something goes wrong, the system will send the alarm and trigger the button then will release a gas to put the fire out.
"An explosion will not happen with these preventative protection functions."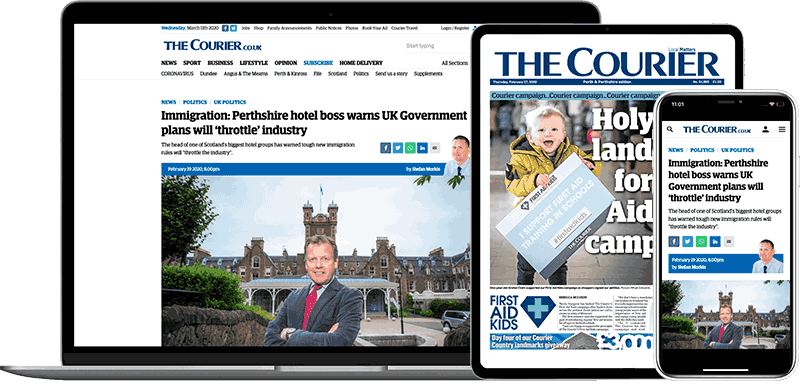 Help support quality local journalism … become a digital subscriber to The Courier
For as little as £5.99 a month you can access all of our content, including Premium articles.
Subscribe