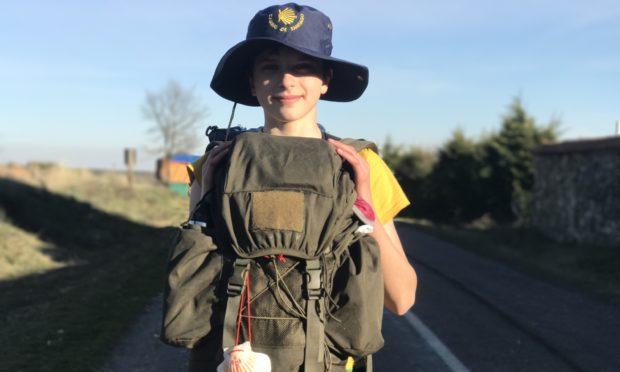 A Perthshire teenager is using his school holidays to walk 180 kilometres across Spain to help raise money for Scotland's air ambulance charity.
Tom Grant, 13, from Glen Lyon in Highland Perthshire is taking on the 10-day trek for the charity which provides a vital service for his rural community.
The schoolboy travelled to Spain on Tuesday to begin the 180 kilometre hike along the famous Camino de Santiago trail, which will bring an end to his 720 kilometre journey across the Iberian Peninsula which he started in 2017.
The keen hill walker is dedicating the final stages of his journey to raising money for Scotland's Charity Air Ambulance (SCAA).
Tom said: "The charity is crucial to rural communities.
"They provide a crucial service and they get to places that a normal ambulance could never reach and this is especially important in the Highlands.
"I've always been really impressed by their dedication and have seen their helicopter in our area on a number of occasions."
Tom started walking the Camino de Santiago in sections with his parents in 2017 and has since walked through the Pyrenees, Navarra, La Rioja and Castille and Leon.
The young hiker has visited numerous hill top villages and passed through the historic cities of Pamplona, Burgos and Leon.
He is walking the final 180 kilometre section through Galicia and will finish in the city of Santiago de Compostela on April 12.
Tom said: "I've always loved hill walking in Scotland so I wanted to give something else a try.
"Although I am not religious I'm really excited about finally making it to the shrine of Saint James the Great in Santiago de Compostela.
"It has already been an incredible journey with lots of adventures along the way – I've been caught out in hail storms, met a knight Templar at the top of a mountain, possibly ate cat and walked as much as 35 kilometres in a single day."
The teenager plans to average around 2o to 25 kilometres a day in the final leg of his journey across Spain.
His father, Jamie, is incredibly proud of his young son's achievements.
He said: "Because he grew up in Glen Lyon he's always loved nature and hill walking.
"We've never had one complaint from him and it's tough walking. We've got a big couple of hills over the next few days."
To sponsor Tom on his journey and donate money to Scotland's Charity Air Ambulance visit www.justgiving.com/fundraising/toms-camino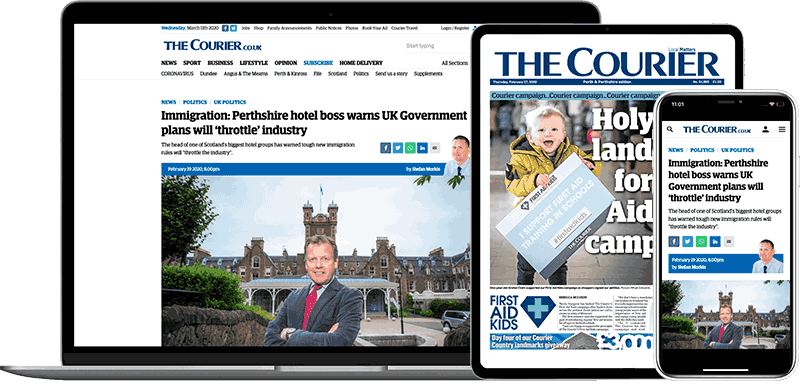 Help support quality local journalism … become a digital subscriber to The Courier
For as little as £5.99 a month you can access all of our content, including Premium articles.
Subscribe