Scotland's first female MP is being honoured with a new exhibition at her former Perthshire home.
Katharine Stewart-Murray, Duchess of Atholl, took her seat in Westminster, representing Kinross and West Perthshire, in 1923.
The firebrand politician, known as Duchess Kitty, embarked upon her political career despite having been a vocal opponent of women's suffrage in earlier years. In 1913 she was appointed vice-president of the branch of the Anti-Suffrage League, based in Dundee.
The exhibition, which now open at her former home at Blair Castle, will run until October.
The castle's archivist has curated a showcase of images and artefacts relating to the time of Duchess Kitty and her work.
Despite being hugely influential, Kitty was no stranger to controversy, her views often opposing that of her party, the Scottish Unionists.
She voted against her female peers on the subject of reducing the age women could vote to 21, and later in her career was forced to leave the party and stand as an independent candidate due to feeling so strongly against the appeasement of Adolf Hitler. However, she lost her seat in 1938.
She was also an adventurer, travelling to Valencia, Barcelona and Madrid in 1937 to see the effects of the Spanish Civil War – witnessing the impact of Luftwaffe bombing and visiting prisoners of war.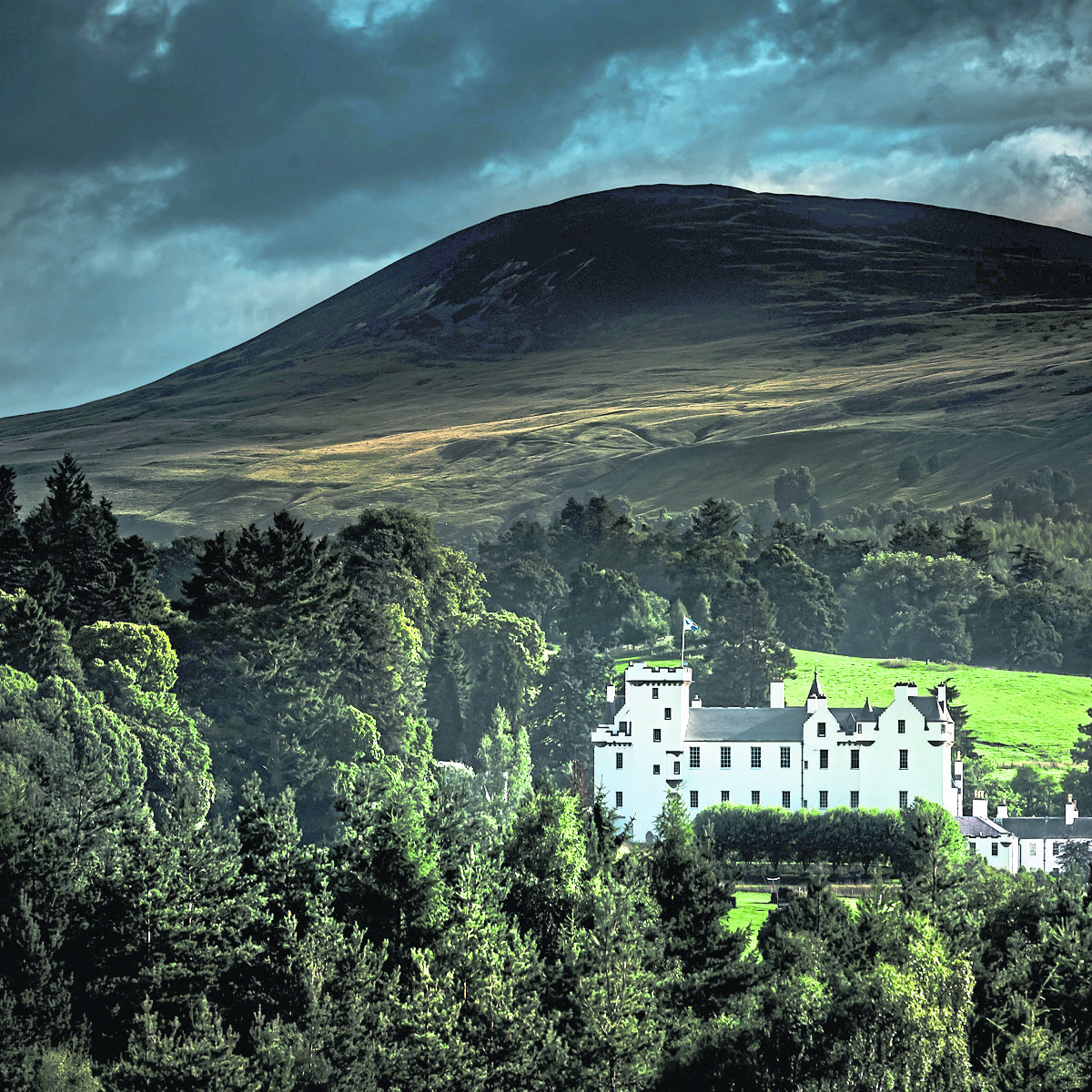 Julia Sim, of Blair Castle, said: "It's so important to acknowledge not only the royal connections Blair Castle has but also the impact some of these individuals had in history too.
"Our exhibition room has hosted a great deal of artefacts from inspiring women and Duchess Kitty is no exception."
Born Katharine Ramsay, she became the Duchess of Atholl in 1917 – 18 years after marrying the heir John Stewart-Murray.
The West Perthshire seat had previously been held by her husband, who stepped down upon inheriting the Dukedom.
In addition to her political career, Duchess Kitty was a keen composer, setting music to accompany the poetry of Robert Louis Stevenson and writing the melody "The Scottish Horse" to be played on bagpipes.
The Duchess Kitty exhibition will run until October 30 and access will be included in the entrance fee.