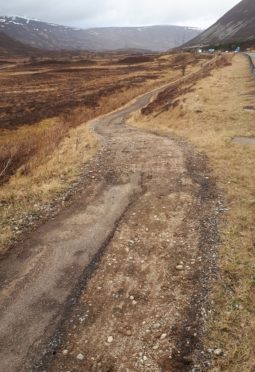 Local campaigners have called for repairs to a popular cycle path in Highland Perthshire which has been torn up by off-road vehicles.
The National Cycle Network route which, extends from Dalnaspidal to the Perth and Kinross border and into the Highlands along the A9, has been chewed up by all terrain vehicles (ATVs) such as quad bikes.
Users of the network want to see the three-mile stretch near the Drumochter Pass repaired before the summer rush.
Local Sustrans volunteer Keith Grant said: "The path is designed for bicycles and walkers.
"You could get through it with a mountain bike, but you'd really struggle with an ordinary one [due to the damage].
"The path is being used as a shortcut by ATVs, which is illegal, and it's been an ongoing problem for two or three years now.
"It's a shame as cyclists contribute much more to the local economy than people driving up the A9, as they are more likely to stop at cafes and shops and campsites.
"Between 200 and 300 people use the stretch of track every weekend in the summer, so it's important that it's fixed quickly.
"We've got a team of about 12 volunteers in Perth and Kinross who have tidied up the track but we cant resurface it."
The path, which is made of a section of the old A9 road and covered in asphalt, is the main cycle path north into the Highlands as part of a route between Galloway to Inverness.
Keith has pointed the finger at workers on the nearby estates, however the team at nearby Dalnaspidal Lodge suggested it is more likely to be damage by teams conducting geologic surveys as part of the A9 dualling project.
The estate confirmed that the path isn't on their land and the damage is therefore not likely to have been members of their team, who have no need to travel on it.
Responsibility for the path's upkeep lies with Bear Scotland, who have recognised that there is an issue with vehicles misusing the track.
A spokesperson said: "We're working to upgrade sections of the footway which have been damaged through the use of ATVs after Transport Scotland received complaints about the cycle path in the area.
"Earlier this year our team swept the cycleway for a distance of 19km and removed some of the encroaching overgrowth at the sides of the path to make them wider.
"We'll be carrying out a survey later this month to determine the extent of any damage and which areas are most in need of surfacing improvements, and will work with Transport Scotland to build these into our programme as soon as we can."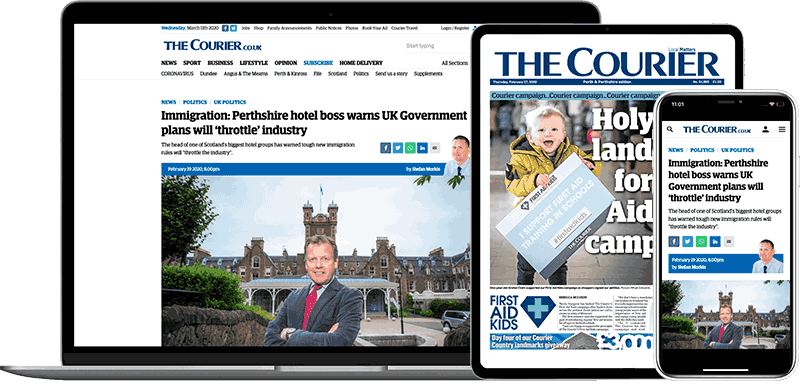 Help support quality local journalism … become a digital subscriber to The Courier
For as little as £5.99 a month you can access all of our content, including Premium articles.
Subscribe