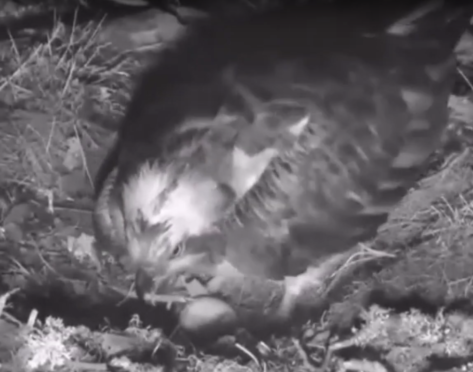 Lassie the osprey has laid her first egg of 2019 at a Perthshire nature reserve.
Female osprey LF15 laid her first egg of the season at the Scottish Wildlife Trust's Loch of the Lowes near Dunkeld on Thursday, April 4.
Following an afternoon of fidgeting and nest renovations, Lassie began to show signs of laying her first egg in the early evening.
Contractions and heavy panting were observed accompanied by a series of soft chirps, before the egg was finally laid just after 8.30pm.
LF15 and her mate LM12, or Laddie, have successfully fledged 10 chicks since 2015.
CCTV cameras have recorded the raptor couple's movements since the pair arrived back at Dunkeld nearly three weeks ago.
And bird watching enthusiasts were able to watch footage the egg being laid on the video being live streamed through the Scottish Wildlife Trust website.
Lassie has laid three eggs at her nest, just 200m from the observation hide on the shores of the loch, each year since her arrival and the team are hoping for another two this spring to complete the clutch.
Ospreys were extinct in Britain for much of the 20th century but began to recover in the 1960s and now more than 200 pairs of ospreys breed in the UK each summer.
Sara Rasmussen, Perthshire Ranger for the Scottish Wildlife Trust, said: "At first LF15 seemed a bit bemused by the whole affair.
"She took a while to settle down, but she has sat tight throughout the night, nestling down on the egg to begin incubation.
"With 2019 marking 50 years of both the reserve and breeding ospreys we can't wait to see what the rest of the season has in store.
"Our team of staff and volunteers are watching around the clock to see what unfolds and protect these amazing birds from disturbance."
Osprey eggs are laid a few day apart, meaning a full clutch of three eggs could be laid by early next week.
Incubation of each egg takes around 37 days.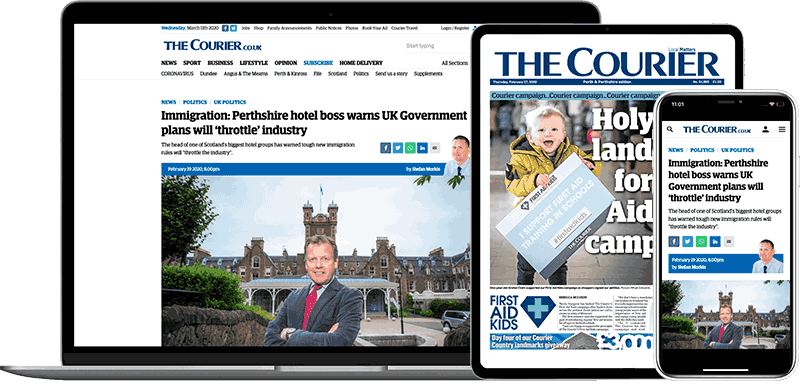 Help support quality local journalism … become a digital subscriber to The Courier
For as little as £5.99 a month you can access all of our content, including Premium articles.
Subscribe