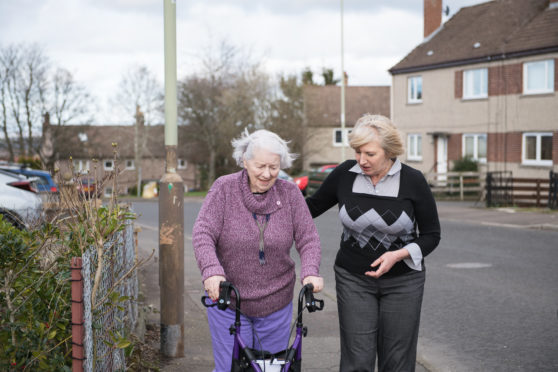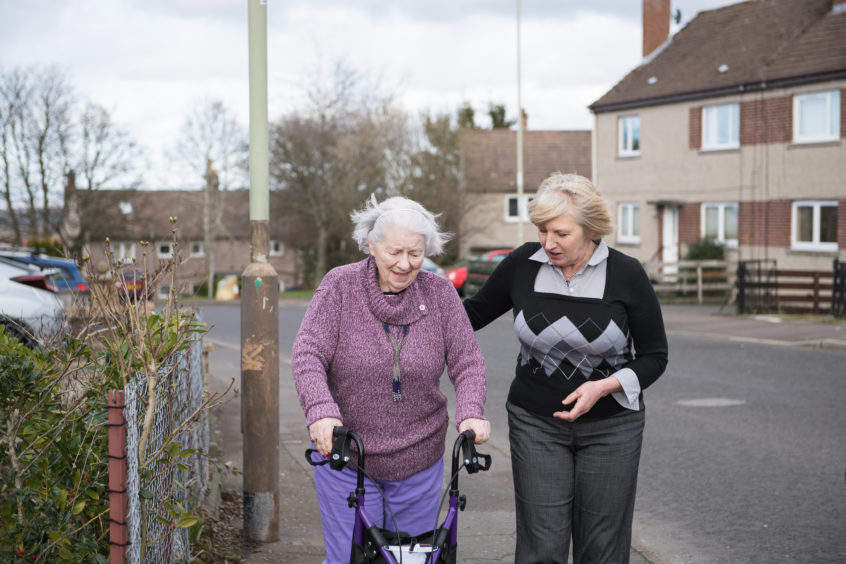 I can't say for sure, but I don't believe Lawrence Cowan regularly ventures into Perth city centre dressed as Desperate Dan.
The head of communications at Chest Heart and Stroke Scotland transformed himself into everyone's favourite cow-pie eater in support of a race-against-time-campaign to save a crucial local facility.
The stroke rehabilitation service at Perth Royal Infirmary faced an uncertain future unless it could make a fundraising target of £30,000 in just four weeks.
It may have sounded like an overly ambitious task, but Mr Cowan, his team of similarly colourful comic book characters, and a raft of other supporters rose to the challenge, smashing the £30K goal by deadline day.
The good news is that the service, run by Hazel Staniforth, is safe. The even better news is that there's enough funding to look at expanding it across Tayside.
The pilot scheme, called Holistic Rehabilitation Support, helps stroke survivors maintain their independence, offering them one-to-one assistance to help adjust to home life and rebuild confidence.
At the start of the fundraising campaign, retired ward sister Irene Smeaton, 84, spoke about how the service had helped her.
"I like being independent," she said. "That's the hardest thing about my recovery, trying to get my independence back."
Unless you or someone you know has suffered a stroke, this kind of recovery is something that may never have occurred to you.
And this kind of resource is badly needed. Scotland has the largest percentage of the population who are stroke survivors, and the highest mortality rate in the UK.
The percentage of people in Scotland surviving for more than 30 days after their stroke has slightly improved in the last decade – from 81% in 2007, to 85% in 2016 – but the statistics are still alarming.
When it was announced that the Chest Heart and Stroke Scotland campaign had raised more than £10,000 with just a week to go, it seemed like a tremendous achievement. But it also hammered home how much further there was to go, in such little time.
So hats off to Lawrence and everyone who spent their weekend dressed up and raising cash for this essential cause.
The question of how to secure a steady stream of funding for such an important service is perhaps an argument for another day. For now, let's just celebrate a tremendous effort by an army of volunteers, and look forward to seeing this amenity blossom.