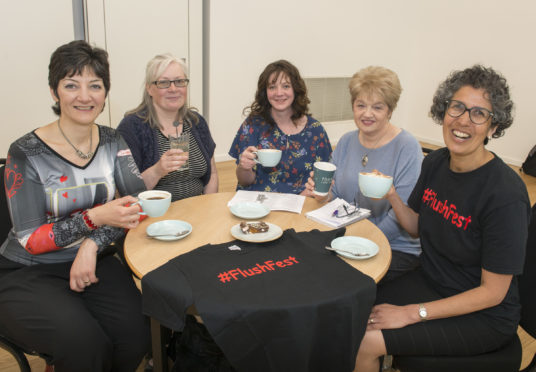 The ground-breaking Menopause Festival will return to Perth later this month.
The event, which aims to break down barriers and challenge preconceptions, will be opened by Christine McKelvie MSP, minister for older people and equalities.
Now in its second year, the festival will be held at Perth Theatre on Friday and Saturday, April 26 and 27. Keynote speaker Kelli Jaecks, author of Martinis And
Menopause, is travelling from Oregon, USA, to speak about "the fantastic four" – exercise, diet, sleep and hormone replacement therapy.
We have a couple of creative workshops lined up at #FlushFest2019. Join us in Perth to explore your creative side on Saturday 27th April at @HorsecrossPerth #Menopause Tickets 👉 https://t.co/jRJL2SbZ3T https://t.co/nQ8BnfT537

— Menopause Café (@Menopause_Cafe) April 9, 2019
Day One will be aimed at Human Resources professionals, line managers, trade unions and employment lawyers, with the Menopause at Work seminar exploring the rights of both women and their employers, menopause policies and how the menopause impacts on women's economic participation at a national level.
Sponsored by Rowan Consultancy in Perth, the festival is open to all genders and all ages. It follows on from the world's very first Menopause Café, which took place in Perth in 2017.
Menopause Café has gone on to become a registered charity with respected broadcaster Kirsty Wark as Patron.
Rachel Weiss, partner at Rowan said: "There are a lot of negative connotations around the menopause but, for many, the third stage of life is an opportunity for women to take stock of their life, and take control.
"As well as succeeding in getting more men and women talking about the menopause, there are other steps women can take which we will be exploring throughout the festival."